The 'My Prospects' page is only available to ALF subscribers. A representation that includes the information an ALF subscriber would see is shown below.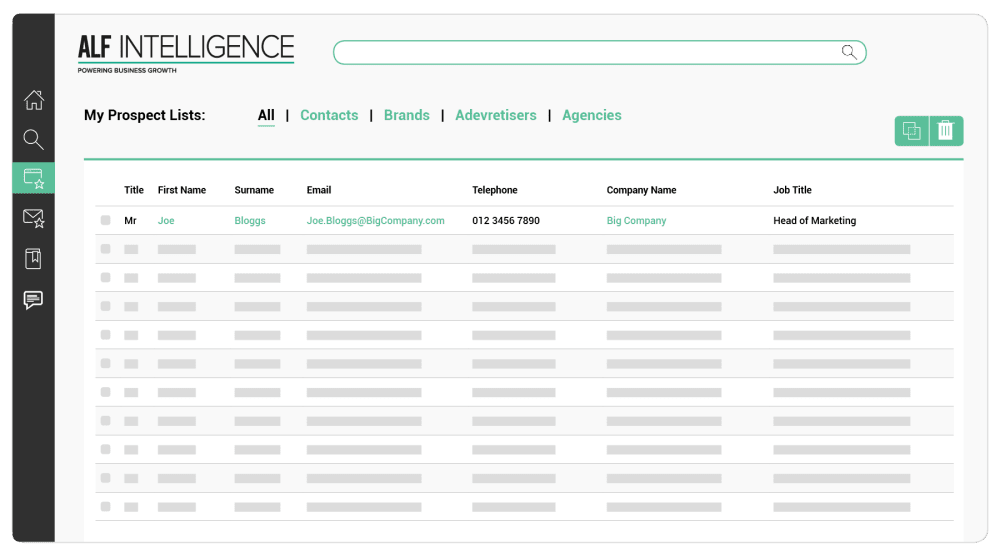 From within a prospect list you can set up email alerts, export your list into a spreadsheet or share with one of your colleagues.
Using our advanced filtering tools you can create the perfect tailored prospect list from the 35,000+ marketing and advertising decision makers listed on ALF.
To see for yourself request a free demo today.