The dashboard is only available to ALF subscribers. A representation that includes the information an ALF subscriber would see is shown below.
The ALF dashboard highlights acts as a hub where you can access all the information relevant to you in one place.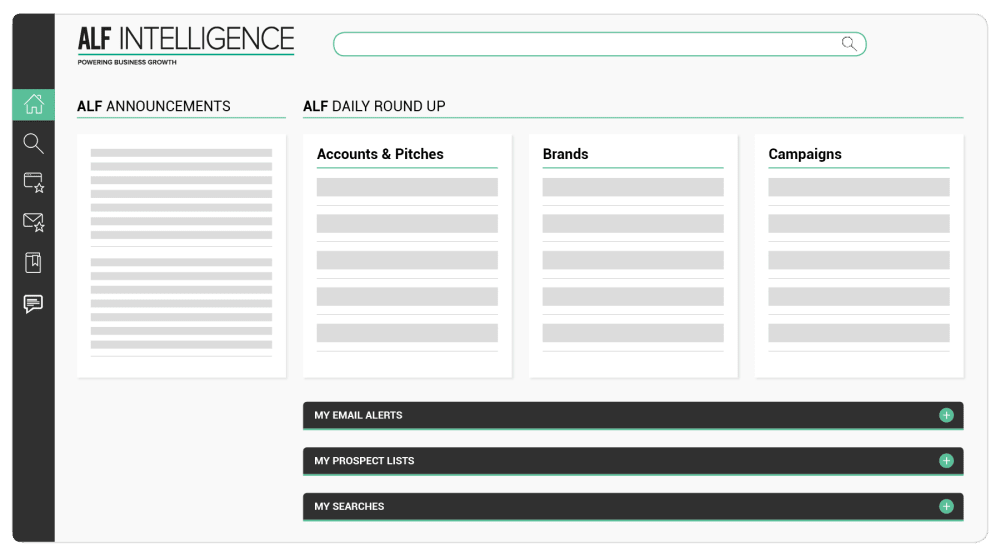 ---
View the top stories from 31 different trade press publications categorised into the latest Accounts and Pitches, Brand News and Campaign news.
In addition from here you can view any prospect lists or email alerts you have created as well as any recent searches you have made.
Finally the latest news about the ALF platform itself can be found on this page. We add additional content to the platform on a regular basis and
To see the dashboard for yourself, and everything else ALF has to offer, request a free demo today.