The advanced search feature is only available to ALF subscribers. A representation that includes the information an ALF subscriber would see is shown below.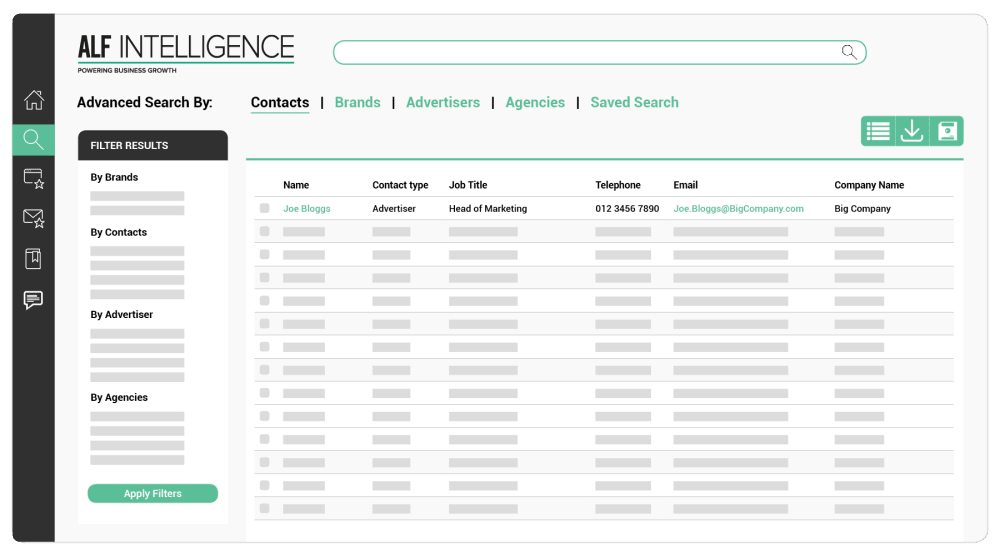 ---
From here you can use the numerous filters to drill down and discover exactly what you need from the database.
You can also turn your filtered results into a prospect list to access later. Or even export your results as an excel spreadsheet to run through your preferred email marketing platform.
Choose from extensive filtering options including
Market Category/Company Category
Spend
Job Function/Job Title
Linked Brands
Number of Employees
Location
Agency Billings
To see for yourself request a free demo today.