There has been an explosion in B-Corp certified companies in recent years. There are now over 1,000 B-Corps in the UK alone, up from 564 at the end of 2021. Consumers and employees are beginning to recognise this as a sign of an ethical company. Though mostly associated with smaller, start-up businesses, who can more easily implement ESG into all areas of their businesses, B-Corp has now 'gone mainstream', with companies such as Danone, Elemis, Nutricia, Nespresso, Alpro, Chloé and Baileys all earning their stripes. Meanwhile, the likes of Ben & Jerry's have held the accreditation for over a decade.
Why do I need to know about B-Corps?
B-Corps have faster turnover growth than traditional businesses. They also have higher levels of employee retention and are innovative and more successful in securing equity finance. In addition, they are diverse organisations and deliver a positive impact for stakeholders. Importantly, these forward-thinking companies are equipped to be resilient in tough times.
And what impact does this have on marketing spend?
Since being certified as a B Corp in 2018, vegan ready meal brand Allplants has secured funding which enabled it to invest in operations, innovation, marketing and tech, and new product development. It also made its retail debut, launched charity partnership with the likes of Choose Love, The Felix Project and City Harvest, and rolled out several OOH campaigns.
Here is a selection of B Corps you can find in ALF, which are likely to be increasing their ad spend or looking for new partners in the coming months.
Click on the links for access to each brand's decision-makers, agencies and breakdown of advertising spend by media channel.
Vital Proteins' new CMO has big ambitions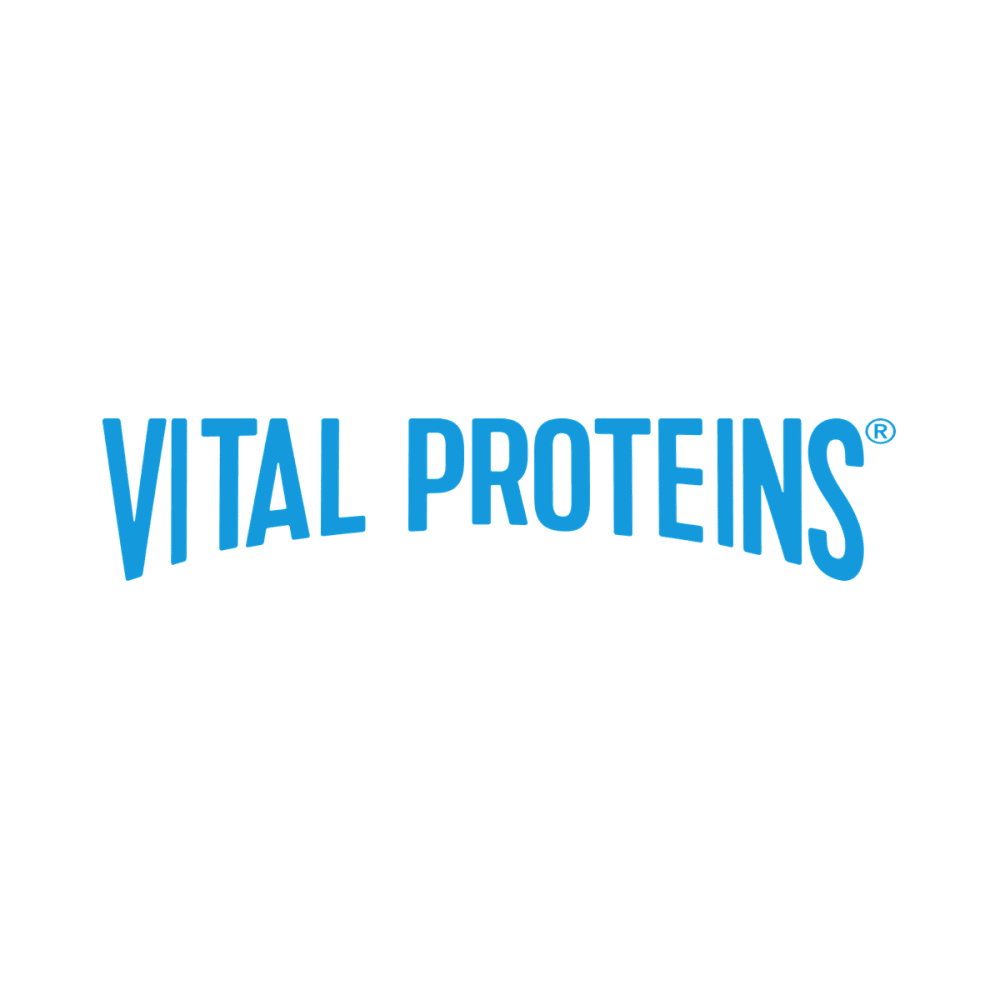 B-Corp certified: November 2022
Vital Proteins could boost its brand image through mutually beneficial partnerships and through continued advertising investment. Increasing its exposure would help the brand gain market share in an increasingly competitive industry. The business gained a new CMO at the end of 2022, who wants to make Vital Proteins a household name.
The collagen peptides brand is sold across more than 24 international markets and has an expanding product portfolio, which aims to help people look and feel their best. It is the leading collagen brand in the US, and is looking for ways to boost its purpose by showing support for wellbeing, communities and the planet.
The brand has removed scoops from its products to save on plastic, and its animal products are made from usually discarded byproducts of various industries therefore avoiding waste. It is looking to make further sustainable improvements to its shipping, ingredients, packaging and energy use.
Weleda invests in its future growth
B-Corp certified: September 2021
One tube of Weleda's Skin Food product sells every ten seconds globally. The versatile skincare for face and body is used to moisturise and hydrate, as well as prime and highlight. Skin Food was launched in 1926 and is one of the top five bestselling moisturisers in the UK. Popular with make-up artists and celebrities, the brand also boasts eco-credentials and a B-Corp certification. Weleda also sells mother and baby products.
The brand recently rolled out its first ever UK TV campaign. Running across September and October and supported by print, social media and digital activity, the campaign highlighted Skin Food's ingredients.
Last year, Weleda signed a lease on a new warehouse and offices signalling an investment in its growth. Its development in the next 3-5 years includes a focus on product innovation and sustainable packaging.
Wild Cosmetics: a sustainability-led business on the rise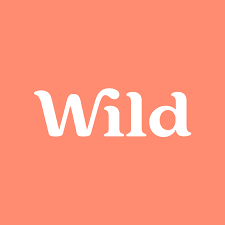 B-Corp certified: January 2023
Launched in 2019, Wild Cosmetics was the UK's first direct-to-consumer design-led, refillable natural deodorant brand. With a digital first model, Wild was able to buck the pandemic and grow by a staggering 4000% over 12 months to reach 150,000 customers while selling 750,000 biodegradable deodorants in the process. The brand has retail partnerships with Sainsbury's, Boots and Selfridges.
Freddy Ward, founder of Wild Cosmetics, sees the latest retail tie-ups as an important part of the brand's overall mission to remove single-use plastics and unnecessary chemicals from bathrooms.
Ward claims that the company's long-term goal is to expand both online and offline into the EMEA region, in particular France, the Netherlands, Germany and the Nordic countries, because these markets are "sustainably conscious". He said: "Wild wants to be a multi-channel, multi-product, multi-territory business. So we want to be pretty global in three to five years." According to him, expansion will also involve stretching beyond deodorants and into hand soap, shower gel and shampoo.
In February 2022, Wild gained an additional £5m investment to support its to international expansion and growth of its product range. Wild's most recent campaign kicked off in May 2022, running across TV, YouTube paid advertising and social channels for 12 months.
Allbirds new marketing hire signals investment in advertising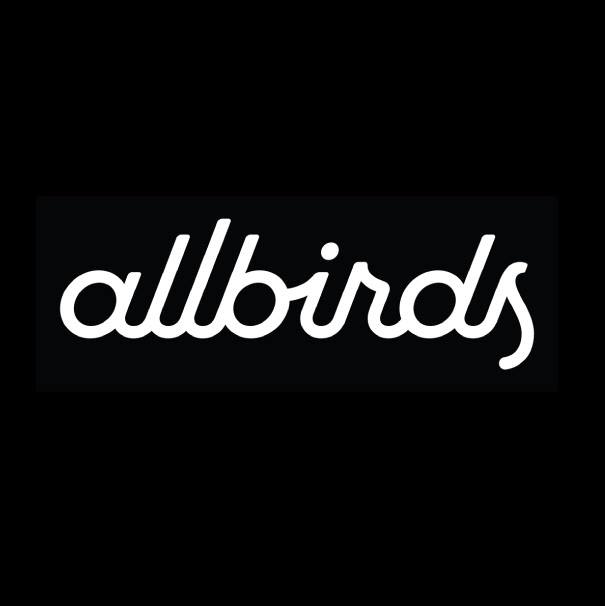 B-Corp certified: December 2016
Allbirds is a sustainable footwear brand which uses natural materials in its products. It recently named a new director of global brand marketing, suggesting the brand will be investing in this activity over the coming months.
In the lifestyle footwear category, the business unveiled its first plant-based, plastic-free leather shoe in September 2022. The 'Plant Pacer' also comes in canvas version. Earlier in the year, it had been focusing on expanding its running collection. Allbirds opened new London stores last summer, earmarking the capital as a fast-growing sales market, with the UK as a whole, as well as Germany, described as a 'key market'.
The B-Corp business has outlined its latest sustainability goal which is to reduce its unit carbon footprint by 50% by 2025 and to near zero by 2030, through three key areas: regenerative agriculture; renewable materials; and responsible energy.
In an interview with Drapers, the brand's co-founder & co-CEO said Allbirds' growth plans include expanding its product portfolio; growing its store footprint; and scaling its international business. He said that "Retail is really important to us" suggesting potential new store openings, and that the brand is growing brand awareness among the 25-to-34 age group through partnerships with celebrities and with climate-conscious influencers. It has also been using its ambassador programme, the Allgood Collective, to engage consumers in in-store events, bringing together the Allbirds community together for activities such as runs, pilates and hikes. In conversation with Fashion Network, the CEO also stated the important of customer insights that 'enable us to predict trends and be agile as a business.'
Allbirds' gross profit of £28.2m for Q3 2022, fell £1.2m year on year, although revenues increased 16% to £63.2m. Its profits were affected by 'costs related to its simplification initiatives, higher logistics costs, and the impact of unfavourable currency exchange rates.'
Cariuma: a sustainable sneaker brand gathering speed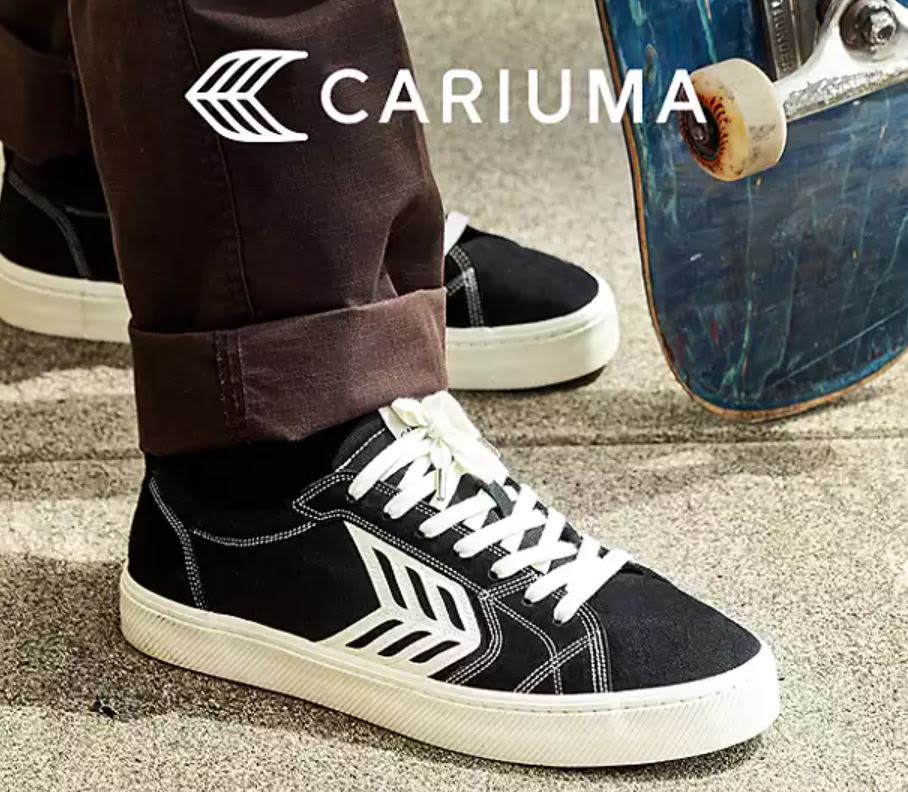 B-Corp certified: October 2021
Allbirds will be facing competition a similar sustainable shoe brand, Cariuma. The company, which invested £339,000 on advertising in Q3 2022, is a sustainable, unisex sneaker brand. It has found fans in celebrities such as Dame Helen Mirren and John Hamm. Its shoes are made with natural rubber, cork insoles, and laces made from recycled plastic.
Cariuma has been investing heavily in podcast advertising, including across Spotify and iHeartMedia. The brand has worked with over 30 podcasts, and is targeting a smaller number of them so that it feels naturally engrained. The success of this advertising meant it was one of only two media channels that Cariuma increased budget for last year, the other being Google.
In the last year, the brand has collaborated with Pantone, Avatar, Peanuts, GRLSWRL and National Geographic. Its shoes rival the likes of Vans and Converse.
Stripe & Stare: a disruptor brand to keep an eye on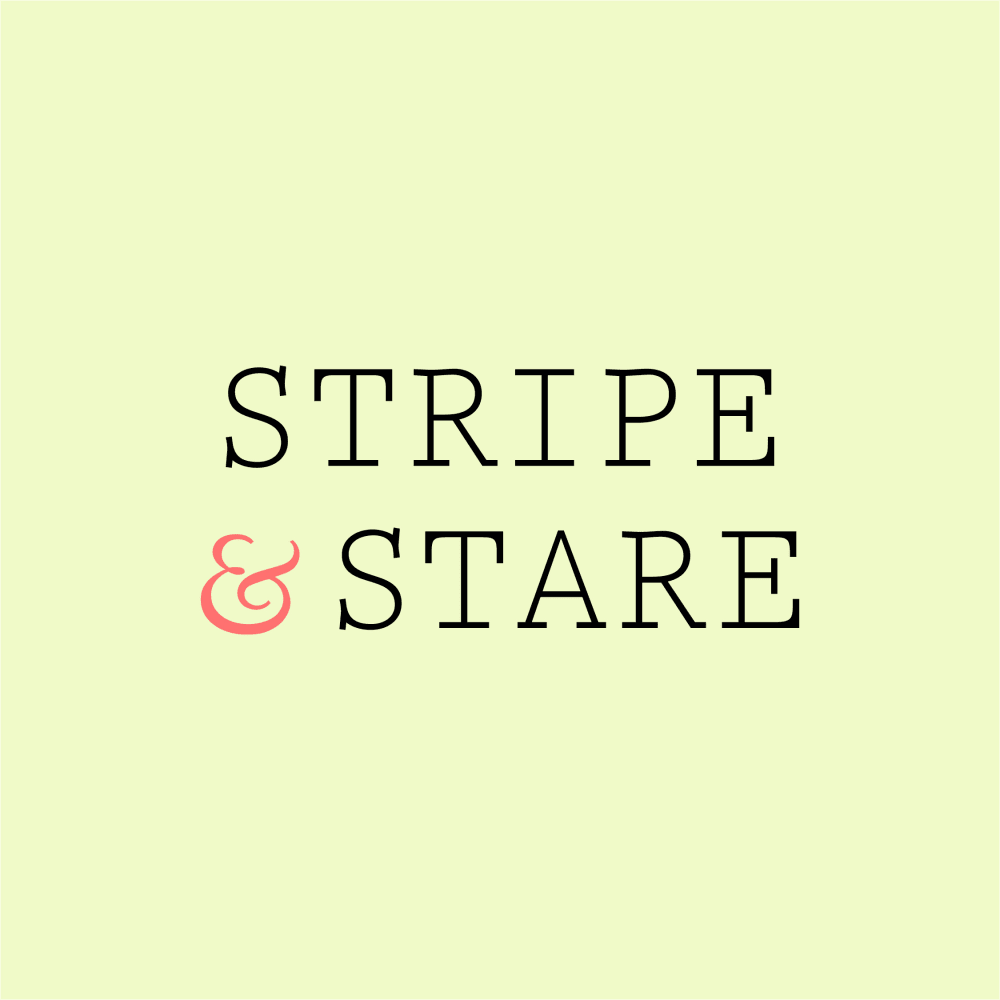 B-Corp certified: July 2022
Stripe & Stare focuses on sustainable and comfortable women's underwear and has sold over one million pairs since its launch in 2017. The female-led, B-Corp certified company's products are 95% biodegradable, super soft and available in cool, flattering designs. Sold online and via over 80 stockists in the UK & Ireland including Selfridges, they are made from TENCEL Micro Modal, a fibre extracted from the pulp of Beechwood trees. The brand has expanded from underwear into nightwear and loungewear and developed the first 100% biodegradable underwear lace. Stripe & Stare wants to fill the gap in the market for sustainable underwear as this is a clothing item that cannot be worn second-hand.
In January 2022, growth capital investor BGF led a £2.5m investment round for Stripe & Stare. BGF provided £1.5m of that capital while the remaining support came from private backers including the co-founders of Lovehoney and Sipsmith. This followed annual revenue growth at the underwear retailer of over 100% in the last three years. The money is funding the creation of new roles and an increase in production capacity at Stripe & Stare's Devon HQ, which will facilitate UK and international expansion.
In September, Stripe & Stare brought on a new chief executive officer with a background in retail experience, product, merchandising, buying and marketing to help its next stage of growth. The business is aiming for a valuation of £100m by 2027 and aims to grow its share of the underwear market.
Speaking to WWD, Stripe & Stare's co-founder said, "We'll get there by increasing our customer base through collaborations, partnerships, digital marketing, wholesale [business], pop-ups and events…We have seen huge success with routes such as podcast partnerships, influencer partnerships from micro to macro and working with women we admire to help spread the word."
She continued: "It's a good time for deals in retail and we would look at any pop-up as a branding and marketing activity for customer acquisition and a place where we can tell our sustainable story as much as a revenue stream." The brand is likely to continue investing in these areas where it has seen success, though could invest some of its money in exploring new marketing channels.
Stripe & Stare could put itself up for sale in the coming years, so will continue investing in its growth.
Lily's Kitchen's five-year plan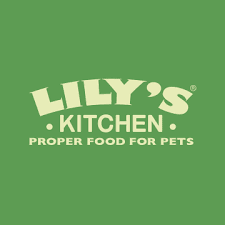 B Corp Certified: September 2015
Owned by Nestle, Lily's Kitchen has been busy since its new CEO, who joined from Nestle Purina, took over in November 2021.
Sales at the pet food brand soared by 39% in its first year under Nestle ownership, and it has since launched a plant-based range for dogs as well as puppy and kitten food, capitalising on the pandemic pet boom.
Lily's Kitchen's revenue jumped more than 30% last year to £73m. In the year to 31 March 2022, the brand expanded its UK retail channel, including Co-op stores across the nation, and moved into overseas markets. Core operating profits grew to £9.4m driven by sales growth, increased brand awareness and returns on previous investments.
In April, the business appointed a new PR agency to raise awareness of its position as the number one premium pet food brand in the UK, a status it will want to retain for years to come.
With the cost of living crunch, consumers may start switching to more budget friendly options, and Lily's Kitchen will need to advertise to help retain its market share. It may also focus its marketing efforts on showing its CSR credentials, including its B Corp accreditation.
The brand is planning to join several more markets during the current year, with a five-year European expansion plan. It is also planning more NPD. At the time of writing, it has just launched a limited edition Be My Valentine recipe for cats and dogs, while its limited edition Carnival Chicken recipe for dogs will become a core SKU. Its Valentine's Day launch will provide donations to charity partner Dogs Trust and cat rescue charity L.I.C.K.
LastObject to invest in marketing to tackle throwaway culture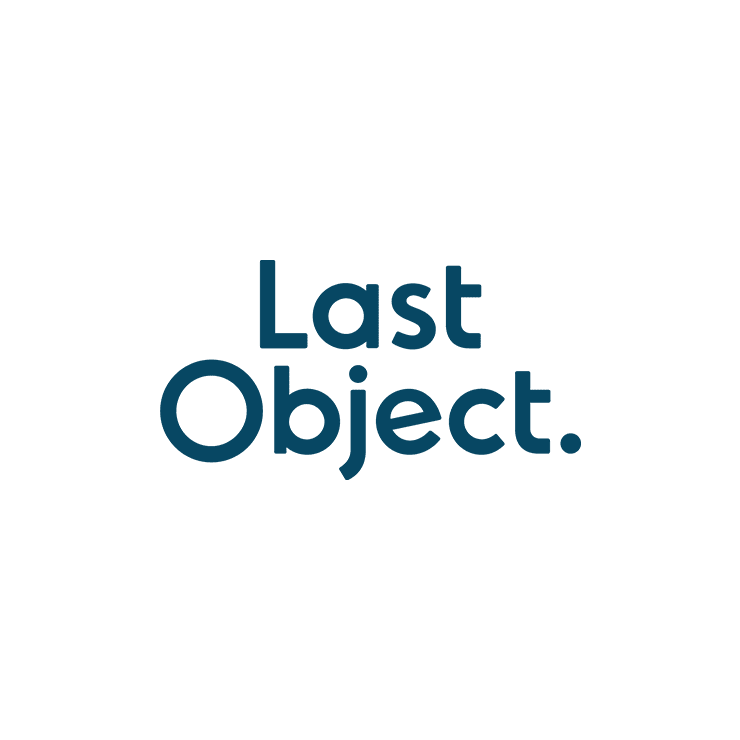 B-Corp Certified: July 2022
LastObject is a brand aiming to tackle the use of single-use products, specifically cotton swabs. The business was founded in Copenhagen in 2018 and unveiled the world's first reusable cotton swab called LastSwab. It raised more than $1.3m in crowdfunding at the start of its journey.
The brand now offers reusable tissues, cotton rounds and a zero-waste face mask and spray kit. The agile business aims to pivot quickly to respond to consumer demand while attracting new customers.
LastObject has now secured an additional £2.4m in funding. It will use this money to continue its mission to erase single-use products, while expanding its presence outside of its main market, the US, which accounts for 80% of sales. The company has said it will scale the business by increasing sales and marketing activities and NPD.
LastObject has recently named a head of ecommerce & paid marketing.
Change in leadership at The Body Shop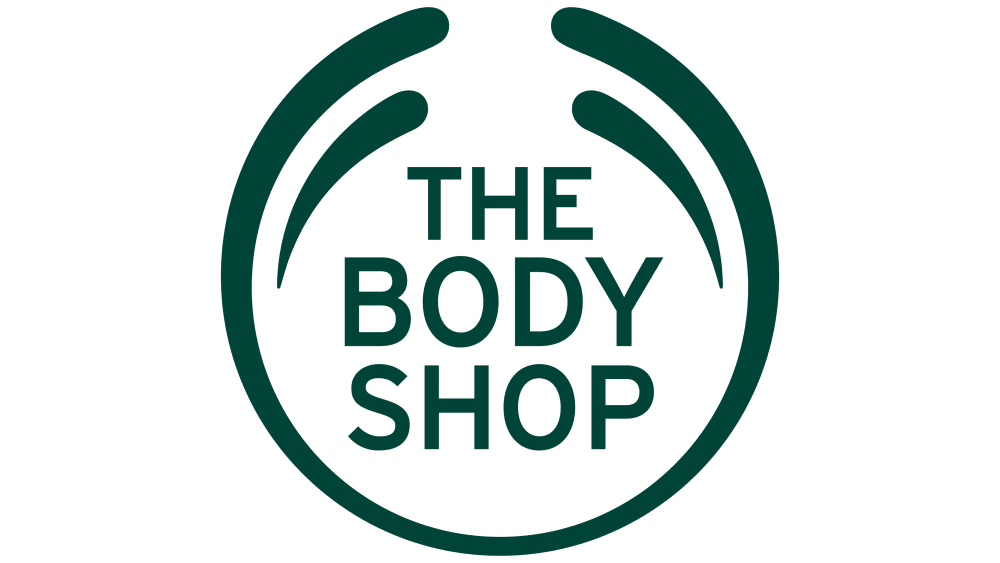 B-Corp Certified: September 2019
Last year, The Body Shop appointed a new managing director for the UK & Ireland. The wellness retailer's marketing director has also recently left the business, implying a new strategy could be on the horizon.
As part of its ESG efforts, the business has rebranded its skincare range 'Drops of Youth' to 'Edelweiss' as part of a concerted effort to move away from harmful branding that promotes 'anti-aging'. The company has increased its naturality to 90% from natural origins and introduced more sustainable packaging.
The Body Shop also launched 'Youth Collective' to provide its executive leadership team with insight into the views and ideas of young people, under the age of 30, and address the lack of diversity in boardrooms. Members will offer their opinions on areas including long-term strategy, campaigns and 'blue sky' open discussions four times a year.
The Body Shop has previously been a corporate partner of Plan International.
The retailer has recently unveiled its Activist Workshop store format, updating stores to a modernised interior with revamped products and an environment that highlights the brand's activist roots. These stores have been thus far outperforming its traditional shops. The Body Shop now has almost 40 Workshop stores and it plans to renovate even more this year, which could include new store openings. Its UK MD said: "Our stores are all little adverts all over the country telling our brand's story."
The Body Shop's ESG credentials are likely to continue to be a huge part of its strategy as it weathers the cost of living crisis and beyond.
The Bike Club focuses on subscriber growth and European expansion ahead of IPO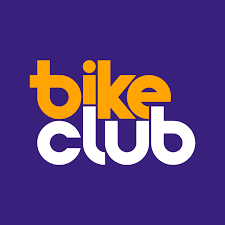 B-Corp Certified: December 2022
Founded in 2016, the Bike Club is a subscription service that supplies children with new bikes as soon as they outgrow their old ones. Its purpose is to spread the cost of children's bikes whilst ensuring discarded bikes have a new life. The UK-based business has expanded into Germany and aims to reach the Netherlands, Belgium, France, Denmark and Spain too. The Bike Club is set to benefit from the rise in cycling subscriptions, which offer an affordable and sustainable way to travel.
The business has raised £37m in funding as it sets its sights on an estimated £150m IPO in the next couple of years. It also wants to grow its 55,000 subscribers to 100,000 over the next 12 to 18 months.
Last year, Bike Club partnered with the AJ Bell Tour of Britain to raise awareness of is brand and inspire the next generation to get into cycling. It has also recently partnered with the Bikeability Trust to allow access to training and high-quality bikes for young children, and ensure the next generation is safe on the roads.
Consumer electronics subscription service Rayo receives funding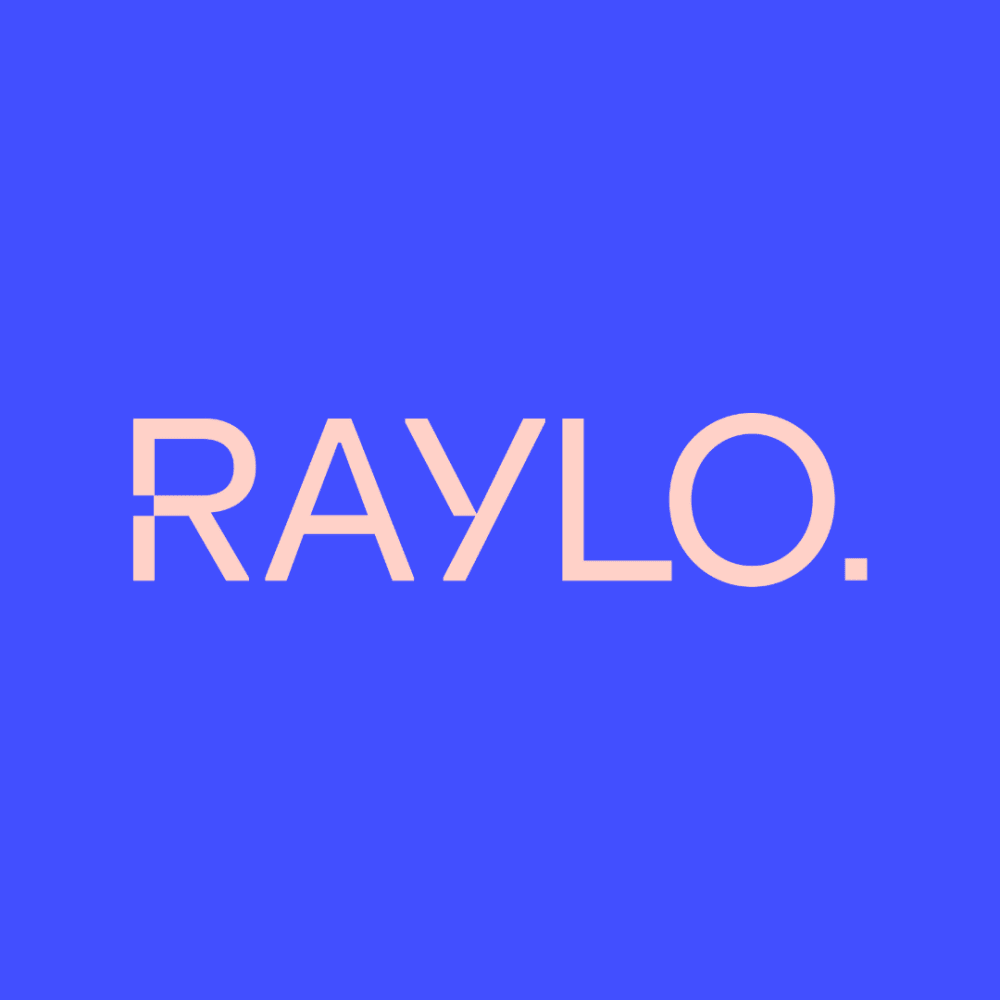 B-Corp Certified: December 2022
Raylo is a consumer electronics subscription service which has achieved its B Corp Certification. The business allows customers to lease new gadgets including phones, laptops and tablets, and then refurbishes and recycles them at the end of the agreement. It doubled its subscribers last year and expects to do the same again in 2023.
Raylo launched a sustainability report which highlighted that over 50% of emissions can be saved by extending the life of existing products and avoiding needless overproduction of new products.
Having secured £6.5m in a funding round last year, the company has just closed a £110m debt financing facility from NatWest and Quilam Capital. Raylo says the proceeds will go towards its business expansion and product development.
Change at Gousto?
B-Corp Certified: August 2021
Gousto, the recipe box brand, has experienced rapid growth but it said to be facing a 'volatile period'. It has raised £50m in additional funding from its investors to help the business navigate the current challenging economic environment. This reportedly took place at a 'significant' discount to its previous $1.7bn valuation.
The brand's chief marketing officer is leaving after six years to explore new opportunities. Gousto looks set to ditch the CMO role going forward as the marketing team now sits under the leadership of the newly-created chief customer officer role.
Gousto currently works with Mother on its creative. It last reviewed this account in June 2020, with the first work from the agency launching in January 2021. Prior to that the account was awarded in 2018. The brand appears to review its account every two years, so this is a business that could be up for grabs now a new top marketer is in place.
Vestiaire Collective to benefit from rise is secondhand shopping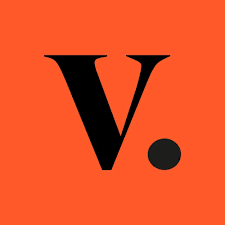 B-Corp Certified: September 2021
Vestiaire Collective sells second-hand luxury clothing. It authenticates many luxury items to ensure people are getting the real deal. Last March, the sustainable retailer unveiled a new campaign created by Droga5 which ran across outdoor, print and social.
Luxury goods giant Kering has invested in the business which is planning a big expansion focused on the US market. In 2022, it acquired US counterpart Tradesy which it will merge into its own business. According to its own 2022 Impact Report, 33 million people bought their first piece of second-hand clothing in 2020, and by 2025 the resale industry is expected to grow 11 times faster than the new clothing industry.
Wearing second-hand is moving into the mainstream with popular reality show Love Island having its first 'pre-loved' partnership with eBay last year. As consumers look for more sustainable ways to shop and become more particular about their purchases given the rising cost of living, Vestiaire Collective is presented with an opportunity to increase its customer base.
Vestiaire Collective has secured a new £64m credit facility and is now "looking at 2023 with great confidence". It recently announced it was banning all fast fashion products from its platform.
Its co-founder said: "Our ambition is to build the leading global resale marketplace…to transform the fashion industry and the way people consume fashion". Its current focus is to expand circularity with as many brands as possible.
The brand has recently partnered with London Fashion Week on a Vestiaire Collective TV activation, a teleshopping experience on TikTok.
It has also named a new global CMO who said: "I'm thrilled to join Vestiaire Collective to support the company's expansion and global visibility… In this new role, I will have the opportunity to amplify Vestiaire Collective's mission through growth and performance marketing, campaign management, social media, PR and influence."
Modern Milkman gets £50m investment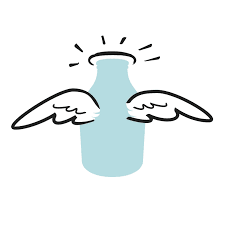 B-Corp Certified: January 2023
Modern Milkman, the dairy delivery service, was launched in 2018. It delivers milk bottles to consumers' doorsteps in a nostalgic and traditional way, while supporting independent dairy suppliers and omitting plastic from its products.
Modern Milkman reported a pre-tax loss of £15.4m for 2021, despite revenues growing by 209%, and issued a warning on the current state of the economy and soaring production costs. However, it is expecting revenue growth to have grown by 100% in 2022.
The Lancashire-based business has since appointed a chief growth & commercial officer. He has been hired to help bolster the online delivery service, to employ the latest innovations and technology to accelerate sustainability efforts and reduce waste. He will lead the business's UK and global operations and help drive Modern Milkman's growth and commercial strategies.
Modern Milkman's most recent funding round saw it raise £50m to support its ongoing scaling and sustainability efforts and its global expansion plans. The brand wants to break into continental Europe and the US, and ultimately become a place that all local food producers can go to for doorstop delivery.
New marketing head at Vita Coco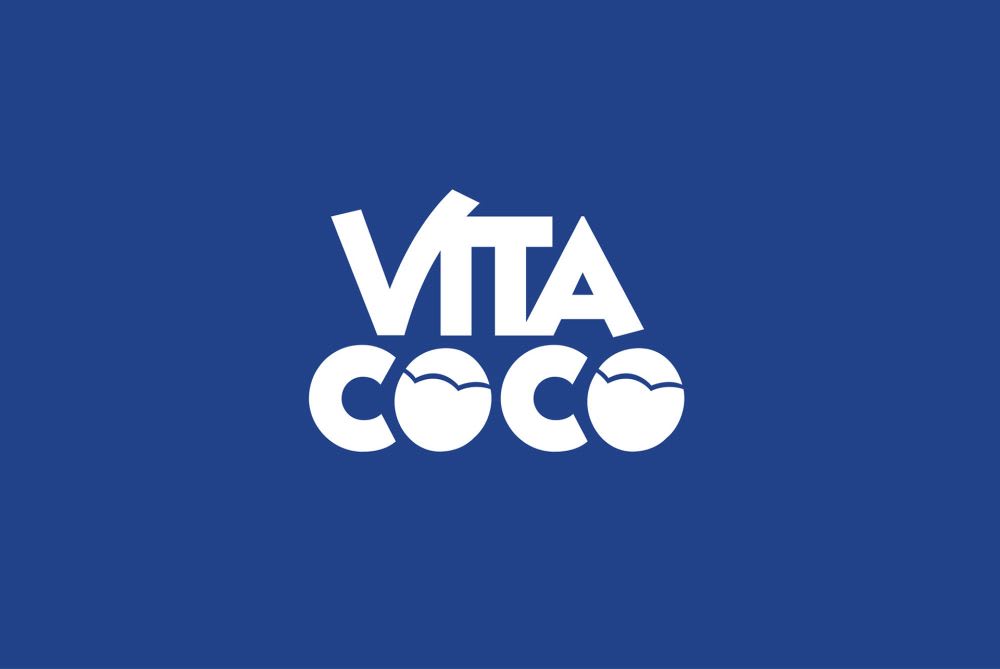 B-Corp Certified: December 2021
Vita Coco has been focusing on launching new products including its Choc-o-lot and CBD-infused variants. Its sustainability credentials were a focus of communications handled by Red Havas, which was appointed its PR agency last May.
The coconut water brand named a new head of marketing in October, suggesting a change in its marketing and advertising strategy.
In an interview with The Grocer, its managing director claimed that emphasising taste has been a focus of its recent marketing campaigns, saying: "We were very explicit in the copy line of one of our latest campaigns, claiming that it is 'Impossible to hate'. The taste message definitely lands well and allows us to continue this focus with some of our billboard executions that include real products for the public to sample.
"By saying 'we could tell you how good it is – but just try it for yourselves', we show the confidence we have in the taste of the product first and foremost."
In the US, Vita Coco is expanding into bars and restaurants, and is teaming up with Diageo for three canned cocktails mixing Captain Morgan rum and Vita Coco coconut water. The brand also teamed up with DoorDash to offer its coconut water as a hangover cure, and launched Vita Coco Barista MLK in partnership with trendy US coffee shops. Could the brand look to replicate similar partnerships in the UK?
Bother to focus on adding value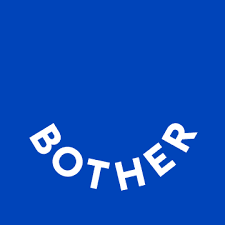 B Corp Certified: December 2021
Bother is a retailer of 'bulky and boring' products which is aiming to fulfil the needs of customers while offering a more sustainable alternative to shopping on Amazon. The brand aims to cut out the hassle of lugging bulky items home from stores. It offers all household items, apart from fresh products, meaning it has a focus on a specific market while also avoiding wastage, storage, delivery and energy costs.
Last year, Bother launched its first ever TV ad in the spring. The business is constantly adding to its range and aims to support shoppers by using machine learning to predict customers' current and future needs, allowing customers to focus their brain power elsewhere.
In an interview with The Grocer, Bother said it is 'price competitive with the leading supermarkets, though most bulky/boring players can't quite compete on price with the mults, discounters or Amazon. So with a cost of living crisis biting hard, they are doubling down on adding value.'
On the charity partnership front, Bother supports the Trussell Trust's Emergency Fund Appeal.
Procook's new CMO appointment could signal increased advertising spend
B-Corp Certified: September 2022
ProCook, the D2C kitchenware brand which sells products through its website and more than 50 UK stores, brought in a new chief marketing officer in July. The announcement came after the business issued a profit warning in June as it faced 'increasingly challenging market conditions, with customers affected by the 'exceptional' pressures on spending.
The new CMO, who has prior experience at Ladbrokes, Coral and Dunelm, will be looking to invest in marketing to turn around ProCook's fortune and increase sales as much as possible.
The kitchenware retailer witnessed a fall in total year-on-year revenue for the third quarter of 2022 but said sales over the festive season put the business on track to deliver for the full year. The business is aiming to capture an increased share of the kitchenware market.
In an interview with RetailWeek, ProCook's new CMO said that catalogues are essential for the homewares retailer and help deliver a fully multichannel customer experience.
She said: "Our volumes have increased in line with customer numbers and, while we have considered moving away from direct mail in the past, we've always come back to it as we've found our customers still respond well to it… In a world that is increasingly digital, catalogues and direct mail still have their place in the mix and manage to cut through."
The marketer also stressed the importance of a blend of digital with its catalogue such as QR linking to its website and content, saying: "It's important to us to share helpful content like recipes, how-tos and videos with as many of our customers as we can."
ProCook engaged shoppers in-store ahead of Shrove Tuesday, with its 'Best Flipper' pancake competition.
The brand previously partnered with the Woodland Trust as part of its net-zero carbon emissions by 2030 mission, making it a sustainable choice.
Innocent to change up marketing under new CEO amid greenwashing claims?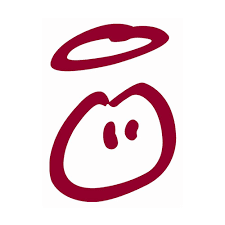 B-Corp Certified: June 2018
Innocent, the smoothie and juice brand, welcomed its new chief executive officer, who could look to shake up its marketing.
Innocent's environmental credentials came under fire last year for greenwashing with the ASA banning a video ad shown on TV and YouTube which was deemed to exaggerate the total environmental benefit of the products featured. The 'Little Drinks, Big Dreams' campaign came in for complaints about its recycling-focused messaging, despite Innocent's single-use plastic products. The ASA said the ad was misleading for implying that "purchasing Innocent products was a choice that would have a positive environmental impact when that was not the case".
Innocent is a long-term partner of Age UK with its Big Knit initiative, and just become a 'fertility friendly' workplace.
Big year ahead for Baileys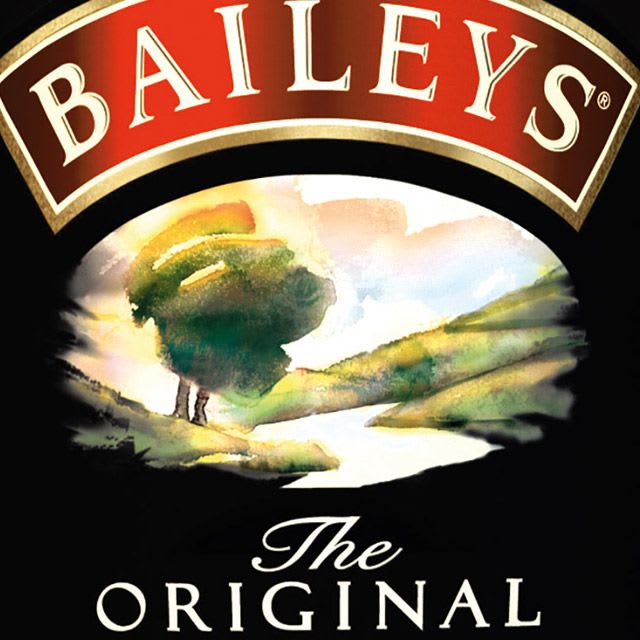 B-Corp certified: October 2022
Diageo-owned Baileys is the largest spirits brand to achieve its B Corp certification.
Diageo could kick off an update of its media agency requirements this year. The drinks giant began a review of its global media account in May 2016, which concluded in September that year. A review followed again in September 2019, with a new media agency partner in place by July 2020.
Since Diageo appears to review its account every three years, this summer could see a new process begin. Its last two media reviews have been five to six months long. Could Diageo start to review its media business this year and have a new partner ready to start work in 2024?
Either way, Diageo has pledged to invest "strongly in marketing" in 2023, so as to support its long-term growth. Diageo will be focusing on premiumisation, "strategic pricing", marketing and innovation, using its "deep understanding of consumers" to quickly adapt to changing trends and behaviours and winning 'quality market share'.
Diageo has just announced that Baileys has signed a three-year partnership with the Eurovision Song Contest, the world's biggest live music event. The deal including activity around the 2023 event taking place in Liverpool in May. Bailey's ad spend usually revolves around the festive period in Q4, but this partnership could see more expenditure over the summer months.
Diageo is also a partner of WaterAid, having extended its tie-up by five years in 2020.
Habito wants to reach profitability in 12 months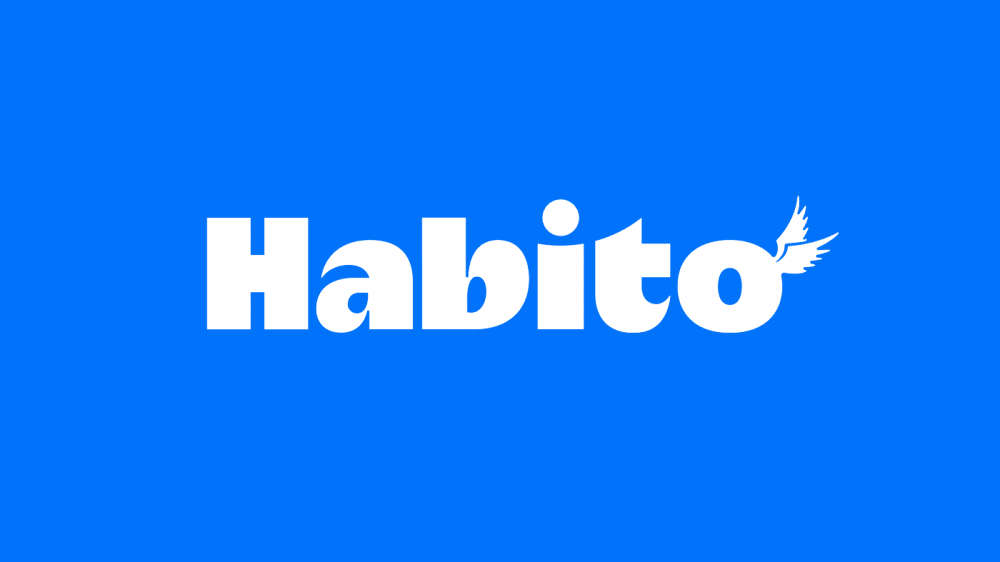 B-Corp Certified: June 2020
Last September, digital mortgage broker Habito raised £5m in funding. The B-Corp business, which suffered from a reduced valuation and several job losses earlier in the year, is aiming to reach profitability in the next 12 months. The fintech said that it will be refocusing on its "core services", including mortgage brokerage and Plus, a homebuying service that combines surveying, conveyancing and mortgages.
The brand's founder and CEO said "With the cost of living biting, energy prices sky-rocketing and interest rates at a historic high it's more important than ever for mortgage-holders and would-be homeowners to have access to the very best mortgage and home-buying advice."
Simplyhealth to invest in advertising to capture growing private healthcare market?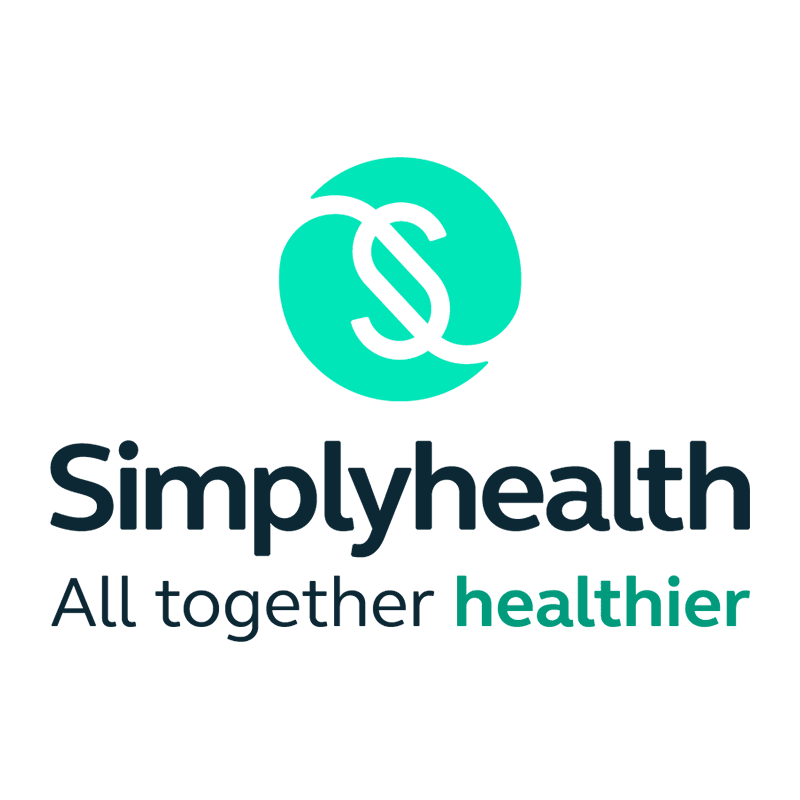 B-Corp Certified: July 2022
Simplyhealth, the private healthcare provider, has recently appointed a new consumer product director who will have full accountability for the P&L of the Consumer business.
The new recruit said: "With the demand for healthcare services outstripping NHS capacity we are seeing a real shift in attitudes towards private provision. Simplyhealth is ideally placed to help people with affordable and accessible outpatient care such as dentistry, ophthalmology, dermatology, and physiotherapy."
The healthcare business' CEO has recently departed suggesting a new head of the company could change strategy. Its former CEO said in September that the business was focusing on digital transformation of the 150-year-old company, whilst retaining a high quality customer experience. Simplyhealth is aiming to position itself not as a health insurance company, but a health solutions company. Its ambition is to become the second biggest brand in health care in the UK, behind the NHS.
Simplyhealth says it gives away a million pounds of revenue to charity every year. The brand is the official health partner of England's Rugby Football Union.
Intrepid Travel entering new phase of growth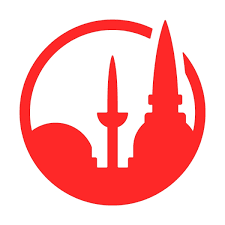 B-Corp Certified: June 2018
Intrepid Travel recorded the biggest sales day in its 33-year history in November. In recent months it has onboarded a new general manager for the UK & Ireland, tasked with steering the business through the next phase of growth. It also named a new EMEA head of marketing.
Intrepid has recently launched an emergency appeal in response to the devastating earthquakes in Turkey and Syria.
Other B-Corp companies you can find in ALF include: Ziffit, BUFF, Chiesi, Too Good to Go, Scrumbles, Butternut Box, Tony's Chocolonely, Aromatherapy Associates, Wolf & Badger, Virtuoso, Pact Coffee, The Inkey List, Davines, Aveda, Ooni, MyPura, Rituals, Belazu, HelloFresh, Sipsmith, Bruichladdich Distillery, Pip & Nut, Organix, Bikmo, and Urban Jungle
For the full list, click here for access to our B-Corp Report.
How can ALF help you?
As well as Industry Insights, ALF provides key insights to transform your new business strategy. Access the full breakdown of brands and agencies' media spend, latest news and job moves, key decision-maker contact details and so much more. Contact our sales team today to arrange a demo!
Or, are you already using the platform and in need of an ALF refresher? Call us on +44 (0) 208 102 0907 or email our Customer Success Team, who can show you how to get the most out of ALF.