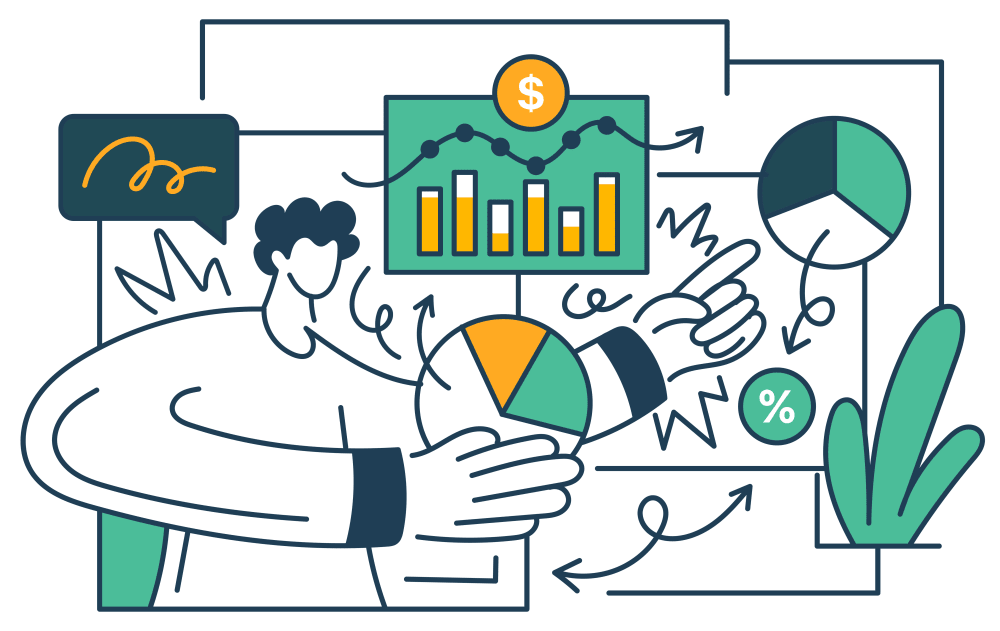 There are indications of a modest increase in advertising and marketing spend in the UK this year, driven in part by online activity and an anticipated stronger second half for the TV sector, but inflationary pressures remain, and look set to stifle gains in the foreseeable future.
At the same time, the world's leading ad agencies have posted mixed results, with several having been significantly impacted by the downturn in technology spend.
UK ad spend totalled £9bn in Q1 2023, up by a nominal 0.1% on the same period last year, according to the latest Advertising Association/WARC Expenditure Report issued in late July.
The outlook was more positive for the rest of the year, with a growth forecast of 2.6%, taking total spend to £35.7bn. The two advertising industry bodies were predicting an increase of only 0.5% back in April.
While there are signs of easing inflation in the UK, rising prices continue to impact businesses and consumers at all levels, with projections suggesting that there will be a real-terms contraction of nearly 4.3% in the ad market this year.
The report is projecting that the market will grow by 4% in 2024 to a value of £37.1bn. This represents a small upgrade of 0.1 percentage points from the previously expected 3.9%, and growth of 1.1% in real terms.
GroupM, the media investment arm of WPP, had been more upbeat, predicting UK ad spend growth of 4.8% in 2023 and 5.3% in 2024 in forecasts issued in mid-June. Meanwhile, IPG Mediabrands' Magna claimed that ad sales would grow by 4.6% to £37.3bn in 2023.
However, there is a sense that major markets will have to wait for forthcoming elections, and indeed until 2025, for a real uplift.
Speaking at the MAD//Fest event in London in early July, British advertising doyen Sir Martin Sorrell said: "'23 is not a great year, and I think '24 is going to be a tough year too… I think things change after the US presidential election in '24."
Meanwhile, S&P Global Market Intelligence, which issues the quarterly IPA Bellwether Report, is predicting that UK ad spend will decline by 0.6% in 2023 (compared with a 0.9% fall previously), before a rise of 0.1% in 2024, and higher levels of growth of 1.5%, 2.0% and 2.1% in 2025, 2026 and 2027 respectively.
Improved 2023 outlook
The revisions to the AA/WARC ad spend forecasts for 2023 have been influenced by an upsurge in the key online formats of search, up 5.1%, and online display, up 3.6%, in Q1. These two formats accounted for 76.2% of all spend, and the figure is expected to rise to 76.7% for 2023 as a whole, which compares with 75.1% in 2022.
It is now predicted that that search will grow by 6.1% and online display by 5.2% across 2023, compared with forecasts of 1.7% in both cases in the previous report in April.
It has been a more difficult year for traditional media, with spend down across all categories except out of home.
TV has endured a 7.2% decline, but there is cause for optimism from Broadcaster Video on Demand (BVOD), which enjoyed 18.7% growth in Q1, boosted by services such as ITVX, which launched last December.
For 2023, BVOD ad spend is expected to increase by 17.3%, far in excess of the 2.5% previously forecast, with the result that the TV loss will only amount to 1.4%, compared with the 2% anticipated before.
While this year does not feature a major sporting event of the scale of the men's FIFA World Cup or Olympic Games, the UK ad market will have received a boost from the FIFA Women's World Cup, with the men's Rugby World Cup to follow in October and November.
Out of home continued its post-pandemic revival in Q1, with ad spend rising 5.1%, including digital up 6.8%, and the outlays are expected to climb by 5.7% and 7.5% respectively across 2023.
Cinema has been another growth category and spend is poised to swell by 20.8% this year, driven by footfall to blockbuster films such as Barbie, Oppenheimer and Mission Impossible: Dead Reckoning Part One, albeit the forecast has been lowered from 37.2% after a 7.2% decline in Q1.
The picture is more gloomy elsewhere, with revenue down for online classified (-22.3% in Q1; -14.2% forecast for 2023), direct mail (-16.6%; -10.8%), national newsbrands (-6.4%; -5.9%), regional newsbrands (-14.1%; -10.5%) and magazine brands (-7.1%; -7.1%).
Radio ad spend was down 5.5% in Q1, but is set to be only 1.4% lower across 2023, and the category is being boosted by online radio, which saw growth of 7.6% in the first three months, a figure that is expected to rise to 11.8% for the year as a whole.
James McDonald, director of data, intelligence & forecasting at WARC, said: "With the economy flat over the last three years, and inflation remaining stubbornly high, macroeconomic headwinds continue to bear down on the UK's advertising industry.
"That said, a welcome return to growth in key online sectors during the first quarter has been cause for an upgrade to our full year projections, with a forecast rise of 2.6% demonstrative of more favourable trading conditions in the second half of the year."
2024 growth prospects
While the overall ad spend growth forecast for next year from AA/WARC is practically unchanged at 4%, there are significant differences by media category.
Online advertising looks set to go from strength to strength, with search and online display predicted to rise by 5.2% and 5.5% respectively, lifting the category's share of all spend to 77.6%.
The report also expects a revival for TV, of 2%, including BVOD up 10.1%, and radio, of 0.8%, including online up 3.7%. Meanwhile, cinema and out of home are expected to continue their upward momentum, with growth of 10.1% and 6.8% respectively.
However, other media categories face another tough year, with predicted falls in spend for online classified (-2.6%), direct mail (-4%), national newsbrands (-3.6%), regional newsbrands (-2.1%) and magazine brands (-1.5%).
Assessing the future prospects for the industry, Stephen Woodford, CEO of the Advertising Association, said: "This latest forecast indicates a slight improvement in outlook in terms of growth of spend, with the improvements in online forecasts being notable.
"However, with high inflation continuing to depress consumer and business confidence we may end up seeing a real-terms contraction of nearly 4.3% in 2023 for UK advertising investment. The recent higher-than-expected fall inflation will hopefully continue and with that we will see confidence begin to build later in the year and into 2024, when the ad market is expected to return to growth.
"It is vital to recognise the value that advertising brings to the economy in supporting competition, innovation and growth ahead of the General Election next year. Together with WARC, we will continue to monitor advertising expenditure results and provide guidance for our industry and policy decision-makers within the UK government."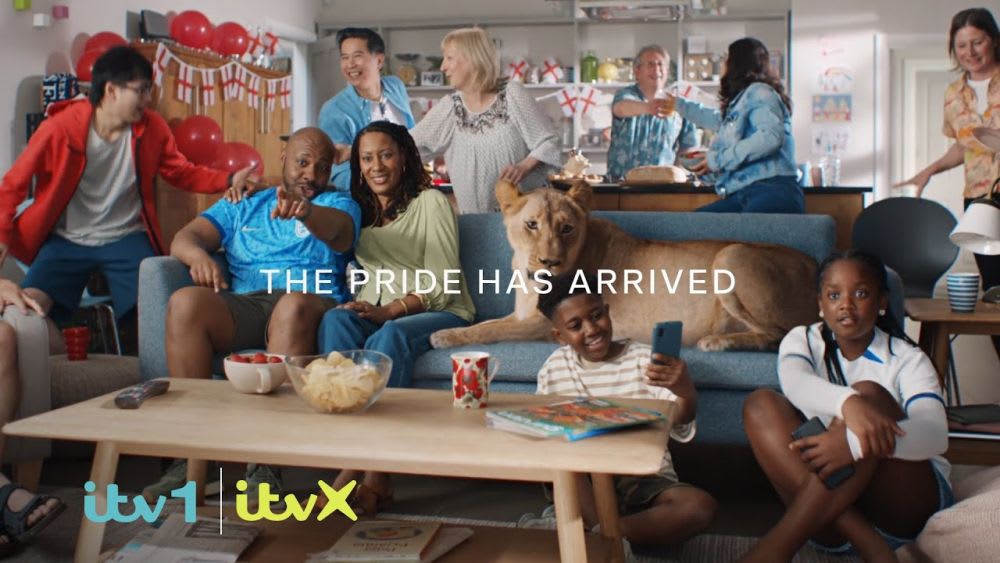 ITV sees positives in difficult market
In its Global Entertainment & Media Outlook 2023-2027 report, PwC predicted that UK TV advertising revenue would decline by 3% to £4.6bn this year, but then increase by 4% to £4.8bn in 2024.
ITV, the country's largest commercial broadcaster, has been impacted by what chief executive Carolyn McCall has described as the "worst advertising recession" since the 2008 global financial crisis.
This is demonstrated by figures for the first half of 2023 showing the that the network's advertising revenue was down 11% year on year, from £910m to £811m.
Strong growth in ITV Studios and digital income helped limit the decline in total revenue to just 1%, from £1.99bn to £1.96bn, but pre-tax profit fell by 79%, from £219m to £45m, as ITV invested heavily in new programming and the ITVX platform.
The broadcaster is anticipating a stronger second half of the year for advertising revenue, including a 7% increase in August, helped by the Women's World Cup, with the Rugby World Cup and the returning Big Brother to follow this autumn. In addition, it has sold all of its sponsorship packages for Q3 and Q4.
At the time of the results announcement in July, McCall said: "Q3 is definitely showing a more positive advertising market… If you asked anybody in any section of the market, they'd say the same thing – including agencies. I think there are very positive conversations going on."
She added: "We remain on track to achieve all of our KPI targets, which gives us confidence we will deliver at least £750m of digital revenue by 2026. As we said at the full-year results in March, 2023 is the year of peak net investment in our streaming business, and we expect profit to grow from here."
Mixed outlook in Bellwether
The advertising industry can also take some comfort from the Q2 IPA Bellwether Report published in July, with showed 20.8% of marketers seeing growth in total marketing spend, as against 14.4% that registered budget cuts, while 64.8% reported no change.
This yielded a positive net balance of +6.4%, down from +8.2% in Q1 and reflecting ongoing concerns over inflationary pressures, interest rate hikes and the uncertain economic outlook.
Significantly, budgets for main media, which include online advertising, major TV campaigns and other traditional media, were down for the first time since the third quarter of 2022.
Some 16.3% of survey respondents observed a downturn, exceeding the 13.8% citing growth, while 70.8% claimed no change. The net balance of -2.5% compared with that of +5.8% in Q1.
The breakdown for media showed a positive net balance for other online (+8.3%) and video (+3.2%) but a negative net balance for audio (-8%), out-of-home (-7.1%) and published brands (-5.0%).
The best performing segment was sales promotion, with the net balance coming to +13.4%, up from +8.8% in Q1, with the uplift in spending being the biggest in over two decades of survey data, "indicating that firms were supporting their customers through the cost of living crisis".
There was also a rise in the net balance for events, from +6.3% to +9.8%, attributed to the continued appetite for face-to-face meetings and in-person engagements, and for direct marketing, from +4.2% to +7.3%, the biggest increase since the third quarter of 2006.
On the negative side, PR had a net balance of -1.9%, compared with -0.6% in Q1, market research had a net balance of -2.9%, compared with -3.2% previously, and other marketing had a net balance of -6.8%, compared with -5.8% last time round.
The report said the Q2 data "reflected a more sombre mood amongst UK companies" in the face of rising interest rates and high inflation.
Some 28.8% of survey respondents expressed a downbeat assessment for the coming 12 months, easily offsetting the 16.2% who registered optimism, with the net balance of -12.6% comparing unfavorably with -7.1% in Q1 but still an improvement on the negative levels seen for most of 2022.
Meanwhile, the net balance of firms optimistic about own-company financial prospects slipped to +2.6%, compared to +7.0% in Q1.
Reflecting on the overall results, IPA director general Paul Bainsfair said: "It is welcome news that total UK marketing budgets remain in positive territory, despite the latest figures from the ONS which reveal a 'listless' UK economy.
"It is therefore not surprising to see a dramatic increase in sales promotion this quarter. But we would not want to see this as a long-term trend because our comprehensive bank of evidence shows that price promotions damage brands because they lower consumer price references and do not build brand loyalty.
"While, understandably, brands may think this is the right thing to do for their customers during the current cost of living crisis, it is a counter-productive exercise that may generate short-term spikes in sales volumes but will almost never change how consumers think or feel about their brand because they are only interested in the lowest price point.
"What happens next is the eventual erosion of a company's long-term brand health and profitability. We continue to advocate the well-tested rule of thumb that a 60:40 ratio of brand building to sales activation is the best way to grow business through marketing activity."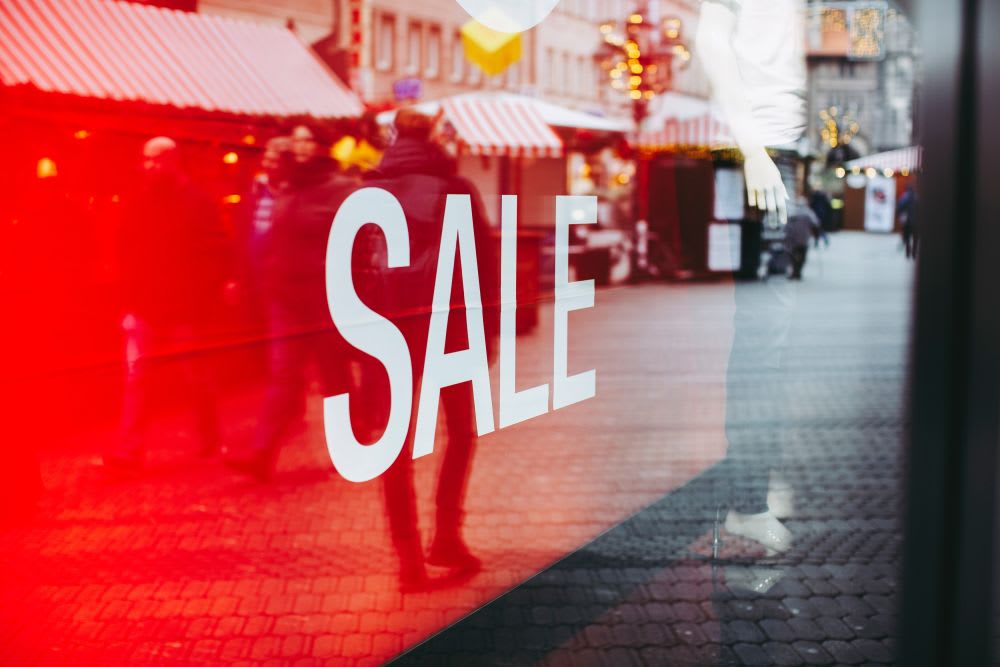 Agency issues
Ad agencies have experienced fluctuating fortunes in an uncertain global economic market, with those with high-profile technology clients particularly hard hit by the recent reduction in marketing spend.
WPP this month cut its annual revenue forecast after underwhelming results for the first half of 2023. The London-listed agency had previously predicted growth of between 3% and 5% for the year, but this has now been reduced to between 1.5% and 3%.
WPP, which has clients including Meta, Google and Microsoft, was impacted by a 4.9% year-on-year fall in revenues from the tech sector. This had a particular effect on integrated creative agencies, including VMLY&R and Wunderman Thompson, which reported a 2.3% decline in Q2.
WPP posted total revenue of £7.2bn for the six months to the end of June, up 3.5% on the same period a year earlier, but pre-tax profits more than halved from £419m to £204m.
Chief executive Mark Reed said: "Our performance in the first half has been resilient with Q2 growth accelerating in all regions except the USA, which was impacted in the second quarter by lower spending from technology clients and some delays in technology-related projects. This was felt primarily in our integrated creative agencies.
"China returned to growth in the second quarter albeit more slowly than expected. In the near term, we expect the pattern of activity in the first half to continue into the second half of the year."
US-based Interpublic Group also cited reduced ad spend from the tech sector as it reported a 2.5% decline in total revenue to $2.67bn ($2.1bn) for Q2.
The agency is now predicting that full-year organic revenue will rise by between 1% and 2%, compared with a previous estimate of between 2% and 4%.
Chief executive Philippe Krakowsky said that tech "continued to weigh specifically on growth" and cited the impact of "modestly heightened macro uncertainty". However, he stressed that IPG's offerings, backed up by data and technology, would "provide strong tailwinds as we move into the back half of this year and even more so in 2024".
Meanwhile, Omnicom failed to match analysts' expectations for Q2 as it reported organic revenue growth of 3.4% for Q2 and 4.3% for H1. The agency generated turnover of £3.61bn and operating income of $551m in the three months to the end of June, up slightly on the same period in 2022.
Omnicom continues to target growth of between 3% and 5% this year but chairman and chief executive John Wren mentioned clients seeking "flexibility" amid ongoing "economic uncertainty".
In June, M&C Saatchi warned that a challenging advertising environment had persisted into Q2 and that this would likely result in a "small decline" in revenues for 2023. However, it was still confident of delivering headline pre-tax profit growth and headline operating margin improvement.
Sorrell's S4 Capital is another advertising group bemoaning the prevailing economic situation, which prompted it to issue a profit warning in July.
S4 Capital said net revenue for the Q2 was below expectations, particularly in May and June, citing difficult conditions for clients, particularly those in the tech sector, which account for half of its revenues.
The company is now targeting revenue growth of 2% to 4% this year, down from 6% to 10% previously, with profit margins also below what had been projected.
However, some agencies have been able to withstand the economic headwind, notably Publicis, which exceeded expectations with organic growth of 7.1% in Q2.
The France-based giant posted net revenue of €3.24bn (£2.77bn), up 5.4% from €3.07bn in the same period in 2022. The gains were particularly pronounced in Europe, with organic growth of 15.2%, including 17% in the UK.
Arthur Sadoun, chairman and CEO of Publicis, said the agency had been able "to outperform the market on organic growth thanks to our unique revenue mix and new business track record," adding that since 2019 net revenue is up 45% on a reported basis and operating margin up 68%.
Publicis is expecting to deliver organic growth of 5% for 2023, up from the 3% to 5% it was forecasting in the last quarter.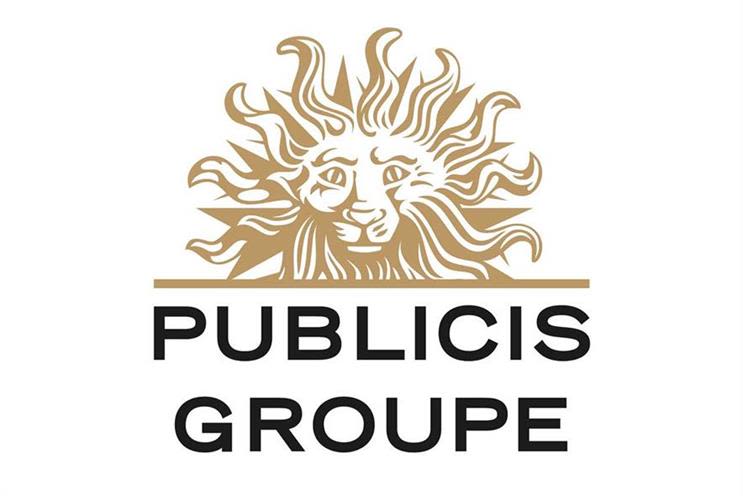 How can ALF help you?
As well as Industry Insights, ALF provides key insights to transform your new business strategy. Access the full breakdown of brands and agencies' media spend, latest news and job moves, key decision-maker contact details and so much more. Contact our sales team today to arrange a demo!
Or, are you already using the platform and in need of an ALF refresher? Call us on +44 (0) 208 102 0907 or email our Customer Success Team, who can show you how to get the most out of ALF