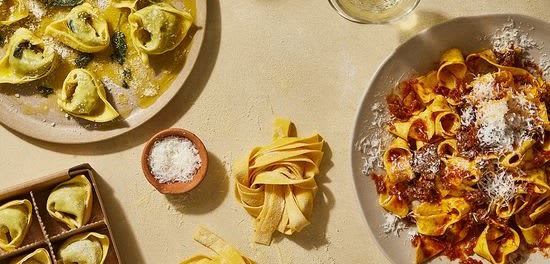 In 2018, Finn Lagun went on Dragon's Den but failed to convince Peter Jones & Co to invest in his home delivery pasta business. Now the business has a multi-million pound turnover and is majority owned by the pasta giant Barilla. Rory quizzes Finn about moving from 'pasta through your letter box' to a business which has now expanded into retail outlets and offers fully prepared takeaway delivery.
Plus in our 'Top Two Challenges' feature, Finn shares his thoughts on the biggest challenges facing Pasta Evangelists and also the direct-to-consumer food industry in general.
Listen to the full episode on:
If you want to do business with the UK's leading brands, request an ALF Insight demo.