At ALF we are constantly researching new spenders to add to the platform for you to prospect. We keep an eye on those brands which have had a spike in advertising investment and ensure you can access the right decision-makers and insight to spark a meaningful conversation.
There were 526 companies that invested in advertising in 2022, having had no media spend the previous year. These companies collectively spent £446m on advertising, accounting for 3.4% of all 2022 ad spend.
71 of these newly spending companies were in the Office & Home Computing category (14%), 63 in the Travel sector (12%), 57 Entertainment & Leisure Activities (11%), 50 Business & Industrial (9.5%), and 35 Finance (6.7%), while the rest were spread across 27 other categories.
78% of the media investment from these new spenders was invested in digital, 9.2% on TV, 8.1% on outdoor, 2.6% on radio, 1.3% on press, 0.9% on direct mail, 0.2% on cinema, and 0.04% on door drop, but nothing in TV sponsorship.
Below we've outlined five of the top new entrants of 2022 that you should keep your eye on. However, this is just a drop in the ocean of what ALF can offer. For access to the complete list of over 500 prospects, get in touch with us today at sales@alfinsight.com quoting "IndustryInsight500" and we can discuss sharing the full report.
Vention – 2022 ad spend £9.3m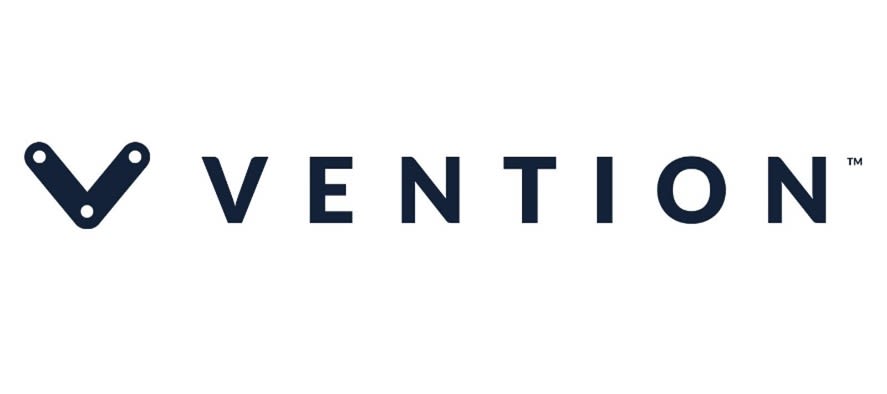 Vention is the leading digital manufacturing automation platform and has been recognised as part of the 2022 Deloitte Technology Fast 500 award programme for its 'rapid revenue growth, entrepreneurial spirit, and bold innovation.' Vention has witnessed 964% revenue growth from 2018 to 2021. The company serves more than 3,000 customers across five continents and 25 industries.
In a sign of its growth, the Canadian company expanded beyond Quebec last year, opening a European headquarters and distribution center in Berlin as well as a new office in Boston. The business also made several hires for 2023, including digital marketing, user experience and analyst roles.
Vention helps manufacturers automate their production floors. Its online-first manufacturing automation platform allows clients to design, automate, order, and deploy automated equipment directly from their web browsers.
In May last year, Vention secured $95m in Series C financing. Its backers include Georgian, Fidelity Investment Canada, White Star Capital, Bain Capital Ventures, and Bolt Ventures.
The funding will be used to 'grow Vention's go-to-market, expand the company's global distribution footprint, and accelerate the development of its hardware and software platform'. The business is aiming to capitalise on the huge number of factories that have little to no automation (80% of plants in the US alone).
Vention spent its entire 2022 UK advertising budget on digital. In Q4, it invested more than three-quarters of its budget in video, with the remainder on display, and 99% of its quarterly ad spend was on desktop as opposed to mobile.
With automation, technology and the internet of things hot topics right now, Vention is likely to advertise this year to capitalise on this moment. It is also releasing new features to its automation platform for 2023, which it is likely to shout about in its marketing.
Merchant Gourmet – 2022 ad spend £7.9m (Leathams Ltd)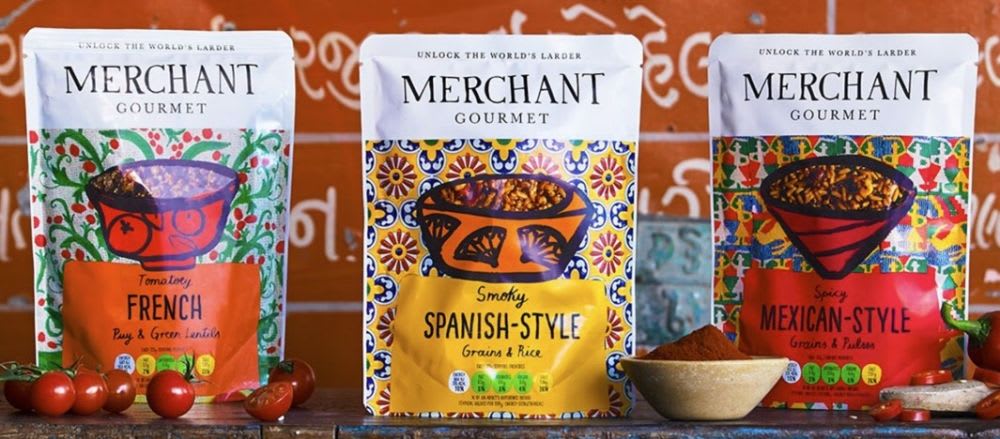 Merchant Gourmet is a plant-based grains and lentils brand which has expanded into sauce jars and beyond. Last September, ahead of the festive period, Merchant Gourmet expanded into on-the-go with mini snacking chestnuts and into ambient pre-prepared with ready-to-bake chestnut stuffing. Its chestnut launches were supported by a 'Chestnut Chariot' activation in London where the brand's marketing team handed out free samples of the NPD across a three-day period. The brand also entered the frozen market in 2022 with the launch of a range of frozen grains and pulses.
The business launched a TikTok channel in January which has grown to over 10,000 followers by posting recipe content and ideas. Merchant Gourmet spent the majority of its annual advertising budget on outdoor and the remainder on digital. Q2 2022 marked its largest above the line advertising investment to date.
Merchant Gourmet MD Richard Peake has said the brand is on "a mission to encourage more people to eat more plants" and is aiming to show how plant-based is accessible, healthy and reduces waste. Peake has also mentioned how important the brand's purpose is, saying it wants to be "something that people could truly identify with, rather than solely making great-tasting products."
The brand was recently named in MBS Intelligence's Challenger Brand Index, which highlights the disruptors to the consumer goods sector. The business turns over around £20m of annual revenue and is enjoying continued double digital growth.
Merchant Gourmet has been working to become carbon neutral and had introduced a pouch recycling scheme.
With new product launches and a strong mission statement, this brand is one that is likely to continue investing in advertising and partnerships in 2023.
Triton Showers – 2022 ad spend £5.5m (Norcros Group (Holdings) Ltd)

Triton Showers, the electric shower brand born in 1975, appointed a new marketing director in January tasked with leading, managing and developing its marketing and digital approach.
Part of the brand's mission is to showcase its sustainability credentials, so its advertising is likely to focus on energy, water and money savings made when using electric showers. With soaring household bills, now is the ideal time for Triton to capture new customers. Its vision is to become 'the most sustainable shower brand in the UK'.
Triton's own research found that a third of respondents would consider switching to a more efficient shower type, but 69% said they do not know enough about the category to commit. This demonstrates a need to bolster awareness of the benefits of electric showers among homeowners.
Additionally, the number of residents aged 85 or over is expected to double to 3.2 million by 2041, so the shower product manufacturer will be aiming to capitalise on this aging population and communicate with families the benefits of electric showers for elderly and vulnerable users. Triton now offers modern, stylish showers suitable for all households.
The brand has been involved in supporting small charity initiatives and corporate industry events, as well as motorsport competitions and non-league football teams.
97% of Triton's media investment in 2022 was allocated to digital, with the remainder spent on TV, radio and press.
Oceansaver – 2022 ad spend £4.7m

Oceansaver is hoping to change the way we clean our households. The business was founded in 2018, and sells plastic-free, plant-based cleaning refills, which are combined with water in a reusable bottle. It is stocked by the likes of Tesco, Asda, Morrison's, Amazon, Ocado, and B&Q.
Oceansaver spent 94% of its 2022 budget on digital advertising and the remainder on press. Q1 2022 was the brand's largest above the line advertising investment to date.
With competition in the plastic-free cleaning market increasing, especially from the likes of Homethings and Smol, and with bigger players likely to soon follow suit, Oceansaver will need to continue investing in its marketing in order to protect and grow its market share.
And the business should have money to spend. Earlier this year, it launched a new crowdfunding campaign which smashed its target. The money raised has been earmarked for growing its commercial and brand team with the goal of significantly boosting retail distribution - to more than 4,000 distribution points within three years. The funding will also support an upgrade to its website, the creation of a range of eco-friendly products for the B2B market and expansion into new cleaning products categories. It is aiming to scale its D2C revenue.
Oceansaver previously raised £1m from crowdfunding back in 2021, which was invested in marketing and NPD, and has since seen retail sales almost double.
Evelyn Partners Group – 2022 ad spend £3m

Bestinvest relaunched in May last year. The business switched from 'a conventional do-it-yourself investing platform to a digital, hybrid proposition with free in-person investment coaching' and introduced new goal-setting tools.
In October, the business gained a new head of Bestinvest and a new head of marketing, signaling continued investment in its brand.
This company is well-placed to take advantage of the current economic situation in the UK; more savers and investors are trying to get the most out of the money and need professional guidance on how best to go about it.
Bestinvest is owned by Evelyn Partners, which reported record operating income of £601m for the full year, rising 7.1%. Evelyn Partners had a varied landscape of advertising last year. While 53% of its budget was allocated to TV advertising, radio, digital press, outdoor and cinema were also part of the mix.
How can ALF help you?
As well as Industry Insights, ALF provides key insights to transform your new business strategy. Access the full breakdown of brands and agencies' media spend, latest news and job moves, key decision-maker contact details and so much more. Contact our sales team today to arrange a demo!
Or, are you already using the platform and in need of an ALF refresher? Call us on +44 (0) 208 102 0907 or email our Customer Success Team, who can show you how to get the most out of ALF.