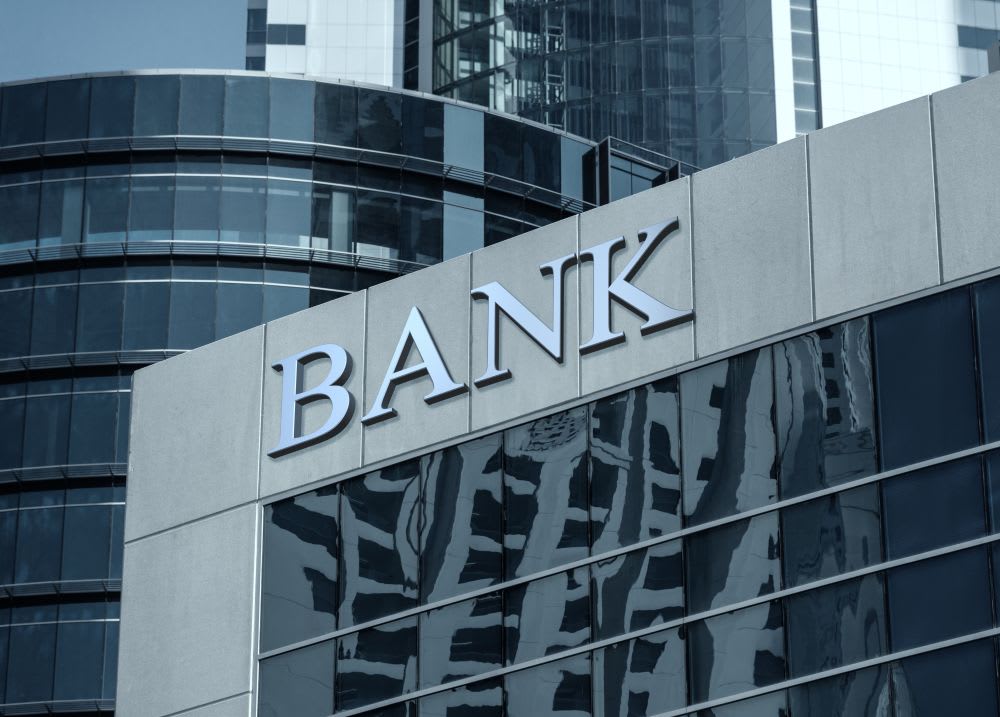 In terms of popularity this is not the easiest time to be a bank.
Profits have soared at a time when many families have been forced to make cutbacks amid high inflation and the cost of living crisis, while there is growing frustration at the apparent reluctance of financial institutions to pass on rising interest rates to savers, especially when they themselves are closing down a large number of branches.
On top of this, recent turbulence in the global banking system, highlighted by the collapse of Silicon Valley Bank in the US, the emergency buyout of troubled Credit Suisse by rival UBS in Switzerland and falling share prices worldwide, has rekindled memories of the global financial crisis of 2007-08.
While the UK government and the Bank of England have provided assurances that the domestic banking sector is safe and there will be no need for a repeat of the £137bn bailout that kept various high-street lenders afloat 15 years ago, the current international situation will have done little to assuage suspicion about their actions.
The chancellor of the exchequer Jeremy Hunt said this week: "We have a robust plan to deal with the globally significant banks that would cause a danger to our stability if they were allowed to fail."
Customer frustrations
In the UK, the consumer banking market is dominated by the 'big four' of Barclays, HSBC, Lloyds Bank Group and NatWest Group, which together oversee 77% of all current accounts.
The quartet recently reported combined pre-tax profits of £33.5bn for 2022, down only marginally from £34.6bn the previous year, and comparing favourably with the pre-financial crisis high of £35.7bn in 2007.
This has been driven in part by the increase in interest rates, with the Bank of England's base rate having hit a 14-year high of 4% as it looks to counter inflation. At a time of public belt-tightening, there is resentment that savings rates have not been rising in line with mortgage rates, and bankers are cashing in as the UK government has lifted the cap on bonuses that was imposed after the crash in the late 2000s.
Research from Triodos Bank UK, a proponent of sustainable banking, shows 75% of people are frustrated that the big banks continue to make huge profits despite the cost of living crisis, and there have been renewed calls from some quarters for a windfall tax. Meanwhile, senior MPs on the Treasury Select Committee are putting pressure on the Financial Conduct Authority, the city regulator, to provide more information on what it is doing to ensure effective competition in the savings and mortgages markets.
There is also some indignation at mass closures, with research from Which? showing that UK banks and building societies have closed or scheduled the closure of almost 5,500 branches since the start of 2015. While this trend reflects the growth in online banking, which was accelerated by the Covid-19 pandemic, it does threaten to alienate elderly and isolated customers.
The big four insist that they do offer savings products with higher rates, and deny that rates on easy access accounts have been kept low to maximise profits, while industry observers claim that the relatively small increases in net interest margins are deterring them from being more generous.
Moreover, the struggles of investment banks in the high-interest climate and the significant decline in the cryptocurrency sector, exemplified by the collapse of FTX last autumn, mean that consumers are more, not less, likely to resort to traditional financial institutions.
So what are the high-street banks doing to retain and attract new business?
Advertising remains a key activity. Figures from ALF, based on Nielsen data, show that brands in the finance category spent a total of £975m on campaigns in 2022, down just 1% on the £984m shelled out a year earlier. The big four accounted for £140m of spend, a fall of 3% from £144m in 2021.
However, while the level of spend remains relatively unchanged, there is a stronger element of purpose, with banks, which do not generally score highly in terms of reputation, addressing issues such as the environment, mental health and domestic abuse in the past year. These campaigns can help to offer a point of difference but authenticity is vital if they are not to be seen as greenwashing or tokenistic.
The Triodos Bank research showed that 73% of the UK public believes banks need to collectively invest in long-term solutions to the issues the world is facing, including investing in renewable energy to bring down energy costs and reduce the reliance on fossil fuels.
Roger Hattam, director of retail banking at Triodos Bank UK, said: "There is a striking disconnect for UK consumers between the rising cost of living and decisions being made by banks on what they choose to finance. Our biggest high street banks continue to funnel billions into the fossil fuel sector, when it is precisely our dependence on fossil fuels that is driving up our bills, and not to mention causing immeasurable harm to the planet."
The financial services sector has long had a strong association with sport, and Barclays and HSBC, in particular, remain highly active in this field. However, while there are partnerships with top-level properties such as football's Women's Super League and golf's Open Championship, these also entail support for grassroots programmes to help develop new talent.
HSBC
HSBC is Europe's largest bank by assets, but also has a strong presence in Asia and North America.
It posted significant pre-tax profits of $17.5bn (£14.5bn) in 2022 although this was down from $18.9bn a year earlier, as the UK-based company absorbed an impairment charge of $2.4bn from the planned sale of its retail banking operations in France. Nonetheless profit before tax almost doubled to $5.2bn in the fourth quarter, and revenue across the whole year amounted to $51.7bn, an increase of 4% driven in part by a strong growth in net interest across HSBC businesses worldwide.
The bank is in the process of selling its banking operations in Canada to the Royal Bank of Canada in a deal worth C$13.5 (£8bn), which is expected to be completed this year, and is facing calls from its largest shareholder, Chinese insurance firm Ping An, to spin off its Asian business to increase profits still further.
HSBC has been in the news recently having bought the UK arm of the stricken Silicon Valley Bank for £1 in a deal which secured the deposits of more than 3,000 customers worth £6.7bn.
In the domestic market it has been engaged in a cost-cutting drive, and late last year announced plans to close 114 more branches from April 2023, pointing out that use of its physical outlets by regular customers had fallen by two-thirds in five years.
Chief executive Noel Quinn said it was "on track to deliver higher returns in 2023 and have built a platform for further value creation," but added: "We will be no easing off at all on costs. We are now considering up to $300m of additional costs for severance in 2023."
In terms of advertising, HSBC is relatively parsimonious, spending £15.7m in 2022, down from £17.8m a year earlier, with outdoor accounting for £5.8m (37%) and TV for £5.1m (33%).
However, there could be a change of strategy, with the bank having announced last October that it was launching a global media agency review. Incumbent PHD won the account in 2018, following a three-way contest.
Integrated marketing agency Wunderman Thompson has worked on HSBC creative campaigns in recent years, and in the UK these have featured actor and comedian Richard Ayoade as the brand has looked to shine a light on its global footprint in an irreverent way. The latest campaign plays on the 'f word' to promote its new fee-free international banking service.
HSBC and Wunderman Thompson have also worked together on a financial abuse campaign, entitled 'Control' which highlights the struggles of those trapped in economically abusive relationships and how the bank can help. HSBC teamed up with domestic abuse charity Hestia to offer its branches as 'Safe Spaces' where victims can seek specialist advice and support.
In 2021, HSBC UK raised more than £7.5m for over 1,000 charities, and high-profile partners have included BBC Children in Need, the Prince's Trust and the National Trust. HSBC Group has set a climate ambition to become net zero in its operations and supply chain by 2030, and in 2021 teamed up with World Resources Institute and WWF to form the Climate Solutions Partnership powered by $100m of its own philanthropic funding.
However, the bank continues to face criticism over its financial support for fossil fuel companies, and has pledged to update its climate plan by the end of this year, including measures to evaluate and address climate-related risk, and does itself acknowledge accusations of greenwashing.
Last October, the Advertising Standards Authority banned a series of outdoor adverts that highlighted how the bank had invested $1tn in climate-friendly initiatives, ruling that it had to ensure that future environmental claims were "adequately qualified and did not omit material information about its contribution to carbon dioxide and greenhouse gas emissions".
In this context it is perhaps surprising that HSBC has aligned itself with Formula 1, in becoming the sponsor of Channel 4's coverage of the series in 2023, albeit the broadcaster and the sport do have their own environmental goals, including becoming net zero carbon by 2030.
Elsewhere in sport, HSBC focuses on golf, rugby union, badminton and football through partnerships with the likes of the Open, HSBC World Rugby Sevens Series, Badminton World Federation and Tottenham Hotspur respectively.
In the UK, its activity in golf includes HSBC Golf Roots, a grassroots junior development initiative that has introduced over 5 million youngsters to the sport over a decade. While it is no longer a sponsor of the Wimbledon tennis championships, the bank has signed up 2021 US Open champion Emma Raducanu as a global brand ambassador in a multi-year collaboration and she will appear in marketing campaigns and promote sports initiatives and financial opportunities to young people.
Barclays
Barclays could not match the financial performance of HSBC in 2022, with pre-tax profit of £7bn, down 14% from £8.2bn in the previous year, with the fall attributed to lower fees generated from the group's investment banking arm. Revenue rose by 12% to £5.8bn in Q4, contributing to a total of £25bn for the full year, albeit both figures were below expectations.
Barclays was impacted by credit impairment charges of £1.22bn, against a net release of £653m, which reflected "macroeconomic deterioration and a gradual increase in delinquencies", and was hit by £1.6bn in legal and misconduct charges, including the costs of rectifying a trading blunder in the US that led to it offering and selling nearly $18m of securities it was not authorised to sell.
Nonetheless, rising interest rates helped the UK's second largest bank achieve an 11% increase in income in its home market last year. Barclays has followed the trend for branch closures in this country, with over 1,000 having shut or scheduled to by the end of 2023, including 55 this year alone. However, the bank now has 200 pop-up sites in spaces including community centres, libraries and business hubs, with a further 70 set to open in the first half of this year, plus 10 new banking pods in sites such as shopping centres and retail parks.
Barclays said this month: "We continue to review and adjust our branch footprint to ensure it reflects the way that our customers are increasingly choosing to do their banking."
UK advertising spend came to £33.1m in 2022, compared with £36.2m in the previous year, with TV accounting for the largest slice of £10.3m (31%), ahead of digital of £7.3m (22%). Barclays' creative agency is Bartle Bogle Hegarty London, while its media agency is OMD.
Barclays has sought to address the cost of living crisis by last summer teaming up with Channel 4 to produce Money on my Mind, a six-part series for the broadcaster's social media channels that provided advice on how people can manage their finances more effectively.
It also launched the Barclays Money Worries Hub, a dedicated site where its customers can get access to the support they need, with Barclays UK CEO Matt Hammerstein saying: "The cost of living situation is very different from the pandemic, which hit everyone all at once in a similar way. We have to tailor things much more to individual circumstances."
In November, the bank entered a three-year partnership with the Trussell Trust, the charity that oversees a network of food banks across the UK, to help those facing financial difficulties. A goal of the collaboration is for 75% of the food banks to offer financial inclusion services by March 2025.
Since 2020, Barclays has worked with around 300 charities to support vulnerable people and communities in need, with support initially coming through a £100m Covid-19 Community Aid Package, and beneficiaries have included Age UK, Macmillan Cancer Support, Marie Curie and Samaritans. Its reputation in charitable circles is further demonstrated by the recent appointment of Barclays chief executive CS Venkatakrishnan and group head of public policy and corporate responsibility Sasha Wiggins as chair and vice chair of the corporate partnerships board of the Royal Marsden Cancer Charity.
However, the bank has come under fire over its environmental record, with activists claiming that it is the largest financier of fossil fuel companies in Europe, with an estimated $20bn invested since 2021. Last November, Barclays was targeted by protestors from Extinction Rebellion, which occupied and flyposted branches across the UK to highlight the bank's support for projects including the Rosebank Oil Field in the North Sea.
In 2020, Barclays committed to achieve net-zero emissions across the business by 2050 and has since pledged to end financing for thermal coal mining and power over the next decade, but campaign groups last month expressed disappointment at the bank's new oil and gas policy, which, alone among the big four, does not commit it to take action against expansion in these fields.
Sport has long been a major area of investment for Barclays, as shown by it serving as the title partner of the Premier League from 2001 to 2016. It remains involved with the competition as official banking partner, but its main focus in football is now on the women's game where it is the title sponsor of England's top-tier Women's Super League and second-tier Women's Championship as part of a three-year package from 2022 to 2025 worth £30m that includes increased investment in grassroots development through sponsorship of The FA Girls' Football School Partnerships (FAGFSP).
The bank has also made a significant move into tennis in succeeding HSBC as the official banking partner of Wimbledon with effect from this year. Alongside the partnership, Barclays will make an annual contribution to the Wimbledon Foundation, the official charity of the Club and the Championships, which represents the biggest ever donation made by a partner.
On the entertainment front, Barclaycard has been supporting events for two decades, with high profile associations with Live Nation festivals, Radio X Presents and Capital FM's Summertime and Jingle Bell Balls.
The sports and entertainment partnerships are now activated by M&C Saatchi Sports & Entertainment, which was last year appointed as Barclays' sponsorship agency, with responsibly across creative, communications and experiential, and the bank's ongoing commitment to these areas is further demonstrated by the recent promotion of Tom Corbett to managing director, group head of sponsorship.
Lloyds Bank Group
Lloyds Bank Group, which includes Lloyds Bank, Halifax and the Bank of Scotland, is the UK's largest lender and one of the biggest spenders on advertising in the finance sector, with an outlay of £56.9m in 2022. This is down from £67.9m in 2021, and £71.9m in 2020, but a new phase of activity is on the cards, with Ogilvy Experience recently named as its new one-to-one and digital marketing creative partner.
Ogilvy Experience, which won a competitive pitch to succeed Havas CX Helia, is to start working as the group's dedicated creative experience partner in April, covering all brands and supporting its purpose to help 'Britain propser'. In addition, Lloyds Banking Group has expanded its relationship Stick & Twist as its lead agency partner across all one-to-one marketing having worked with it across various marketing strategy briefs over the last four years.
Chris Davis-Coward, head of customer engagement at Lloyds, said: "Lloyds Banking Group is committed to our purpose of helping Britain prosper and working with other experts in their field helps us achieve our aims. Our marketing disciplines need tailored solutions to deliver the personalised communication experiences we want to give our customers, which is why we're working with dedicated creative and strategy partners, to support our ambitions."
The appointments come after the group announced profits of £6.9bn for 2022. This was flat compared to the previous year, but there was an 80% increase to £1.8bn in Q4. Revenue rose by 20% to £5bn in the quarter and by 14% to £18bn in the year as a whole.
Like the other high-street banks, Lloyds has benefited from interest rate increases, but it warned that the boost from these has likely peaked, and it was impacted by a surge in impairment charges for potential bad debts to £1.5bn. Unveiling the results, the group announced that it would start a £2bn share buyback, while 26 branches will close in 2023.
Chief executive Charlie Nunn acknowledged the current challenges facing consumers, saying: "Twenty per cent of customers are having to take difficult decisions around their spending. We've seen all kinds of pulling back on discretionary spending, such as turning towards value brands in weekly shopping and cancelling subscriptions to deal with increases in energy, food and fuel."
Lloyds supports charities and community groups across the UK through the Lloyds Bank Foundation for England and Wales, Bank of Scotland Foundation and Halifax Foundation for Northern Ireland.
Just this month the Lloyds Bank Foundation opened a fund for charities seeking to influence and change national policy on accommodation, social security and refugees and asylum speakers, with £1.8m on offer, and grants to range from £30,000 to £150,000. Last November, as part of its 'Building a Better Future' initiative, the Foundation had pledged half of its core funding to charities led by BAME and disabled communities, in its strategy for 2022-26.
Mental health has also been an important element of Lloyds' marketing and customer engagement, with £16m raised for Mental Health UK in a partnership dating back to 2017. This has seen the creation of the first UK-wide service to combine support for mental health and financial problems in the shape of the Mental Health and Money Advice programme.
The focus has continued with Lloyds recently rolling out the 'Stronger Mind, Stronger Business' campaign by Adam&Eve/DDB, Zenith and The Ninety-Niners promoting a new service offering over 1,000 small business owners a series of free therapeutic coaching sessions, in partnership with Mental Health UK.
NatWest Group
NatWest Group posted the lowest pre-tax profits of any of the big four in 2022, but the figure of £5.1bn represented an increase of a third on the £3.8bn in the previous year.
The group, which comprises NatWest, Royal Bank of Scotland and Ulster Bank, is still 48% owned by the UK government, a legacy of the bailout during the financial crisis of 2007-08, but is expected to return to full private ownership by 2025/26. Last year was the first in 14 years that it had paid out an annual bonus to bankers, while £2.6bn went to the government.
NatWest Group chief executive Dame Alison Rose welcomed results while acknowledging the wider economic climate, saying: "NatWest Group delivered a strong performance in 2022. We made considerable progress against our strategic goals, maintained a well-balanced loan book and distributed significant capital to our shareholders, including the UK government.
"Despite not yet seeing significant signs of financial distress among our customers, we are acutely aware that many people and businesses are struggling right now, and that many more are worried about what the future holds. Our robust balance sheet, responsible lending and continued capital generation allow us to proactively support those who need it while helping others to get ahead of the challenges to come."
Like its rivals, NatWest has pivoted to focus on online and mobile banking, with more than 1,250 branches set to have closed by the end of 2023, including 43 this year alone.
However, it continues to spend heavily on advertising, with an outlay of £34.1m in 2022, an increase of 56% from £21.8m a year earlier. Activity included the latest phase of its 'Tomorrow Begins Today' campaign, which was developed and created by The&Partnership and aimed to assure customers that it could give them greater confidence in dealing with their finances during the cost of living crisis. A subsequent campaign featuring actor Simon Callow warned the public about the dangers of fraud during Halloween.
At the start of the year, NatWest announced it would be contributing £5.7m in hardship funding to charities and partner organisations, including £1m to the Trussell Trust, as part of new measures to address the crisis.
The money for the food distribution charity, the debt advice sector, Federation of Small Businesses and Responsible Finance represents further support from the group for the Help through Hardship scheme. This builds on the £4m of funding from the bank last year.
Elsewhere, NatWest remains a partner of The Prince's Trust and recently reiterated its support for the charity that supports young people on the back of the latest Youth Index, which showed that the overall wellbeing of 16-to-25-year-olds is at an all-time low, with the cost of living crisis and anticipated recession their biggest worries for the future.
Over the past 20 years, NatWest and The Prince's Trust have worked together to help thousands of young people to start their own businesses and develop skills for employment, and supported hundreds of staff to volunteer across the UK.
By Simon Ward - Insights Editor
How can ALF help you?
As well as Industry Insights, ALF provides key insights to transform your new business strategy. Access the full breakdown of brands and agencies' media spend, latest news and job moves, key decision-maker contact details and so much more. Contact our sales team today to arrange a demo!
Or, are you already using the platform and in need of an ALF refresher? Call us on +44 (0) 208 102 0907 or email our Customer Success Team, who can show you how to get the most out of ALF.