As customers face increasing bills amid the cost of living crisis, the UK's energy firms will be striving to communicate positive messages, notably on the environment and good causes.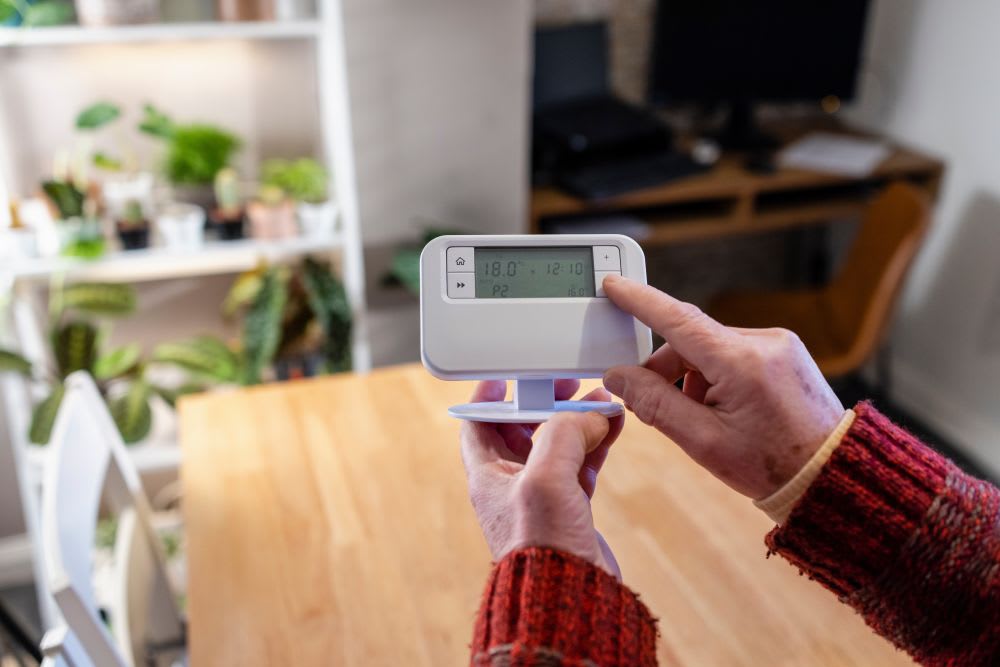 At a time of political and economic uncertainty in the UK, energy suppliers will not be winning any popularity contests, with rising bills seemingly at odds with the record profits being announced by the oil and gas giants.
However, it has been a volatile few years for the sector, with soaring wholesale gas prices contributing to the collapse of around 30 suppliers since the start of 2021, and recent reports of possible blackouts and the 'big five' rejecting new customers and directing people to stick with their current company.
This has led to increased calls for outside intervention, greater investment in green technology and renationalisation to alleviate the crisis.
Last month, the prospect of sky-high electricity and gas payments amid the cost of living crisis did prompt the government to introduce the Energy Price Guarantee capping bills for the typical UK household at an average of £2,500 a year for the next two years, and pledge to take action to reform a market it admitted was "broken".
However, the EPG scheme was this week scaled back to six months by the new Chancellor of the Exchequer Jeremy Hunt, with a review to take place next April on how support can be maintained for the most vulnerable homes.
It is against this challenging backdrop, and with demand for their services heightening entering the winter months, that energy firms will be stepping up their advertising, marketing and commercial partnerships activity.
However, going forward this will have to be justified and responsibly conducted to ensure they retain customers and avoid alienating the public at large.
This is particularly the case for the major companies like British Gas that have long-term reputational challenges, but could present opportunities for newer players such as Octopus Energy that have survived the cull and engage positively with consumers, for instance via quality customer service and flexible plans.
Ofgem, the industry regulator, continues to encourage competition and last month denied claims that it had advised the leading energy suppliers to deter consumers from switching suppliers, saying that they were obliged to accept new customers as a condition of their licences.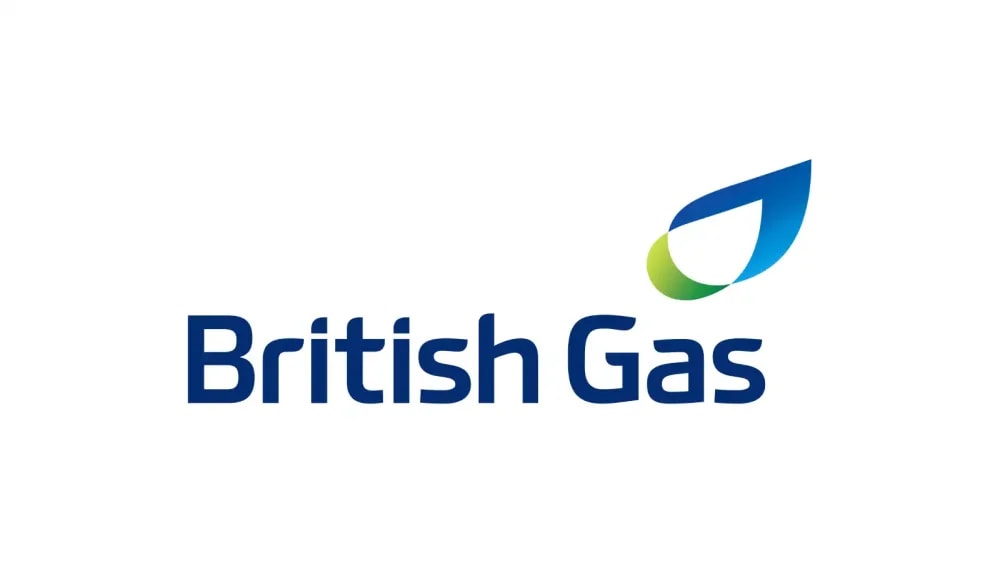 The UK's main energy suppliers, which had dominated the market since the privatisation and liberalisation of the sector in the early 1990s were British Gas, EDF Energy, E.ON, Npower, ScottishPower and SSE.
However, the 'big six' have been reconstituted as the 'big five' after Npower ceased trading in 2019, with its customers passing to E.ON Next, and rising player OVO Energy acquired SSE in 2020.
British Gas, which was formed from the privatisation of the eponymous publicly-owned corporation in 1986, and is now owned by Centrica, remains the largest gas and electricity supplier in the UK, with 6.4 million customers, equating to a 23.7% share.
This is reflected in its ad spend, which totalled £27.8m in the year to June 2022, of which traditional media, notably television and radio, accounted for an overwhelming majority. In recent years, the lion's share of spending has been in the first and fourth quarters of the year when energy usage tends to be at its highest.
However, going forward observers can expect to see a change in approach with OMD UK having recently been appointed as media planning and buying agency, ahead of MediaCom and IPG Mediabrands, following a review handled by ID Comms.
The&Partnership had earlier been retained as creative agency, extending a 19-year relationship with the WPP-owned operation, but the aforementioned change represented a partial u-turn on the 2019 decision to consolidate all activity with WPP.
In the last month, The&Partnership has rolled out a cross-platform campaign on behalf of British Gas to help households navigate the uncertainty around the energy crisis, seeking to communicate what the company is doing to help, and its plans for the future.
Andy Freeman, the company's marketing director, said: "At this crucial moment, our responsibility to our customers has never been greater. They are relying on us, not just for energy but for answers. Our aim with this campaign and our wider business initiatives is to both help today and change tomorrow, and to communicate with our customers openly and honestly as we do so."
The campaign builds on initiatives such as the British Gas Energy Trust, an independent charitable trust that was set up to support families and individuals facing financial hardship and energy debt across England, Wales and Scotland.
As the biggest and most established of the UK energy suppliers, British Gas will be hopeful that customers will remain loyal during the current turbulence albeit the company ranked only ninth out of 16 in the Which? list of the leading energy suppliers for 2022, with a customer score of 58%.
Its popularity will not have been boosted by Centrica financial results for the first six months of the year showing operating profits of £1.34bn, up from £262m a year earlier, although this was the result of gains in the nuclear and oil and gas business rather than the energy supply arm.
In the last few years that have been characterised by the Covid-19 pandemic and the rising cost of living, British Gas has sought to demonstrate its charitable side in supporting the Trussell Trust, the leading food poverty charity, with donations and the provision of transport and delivery services to support the network of food banks.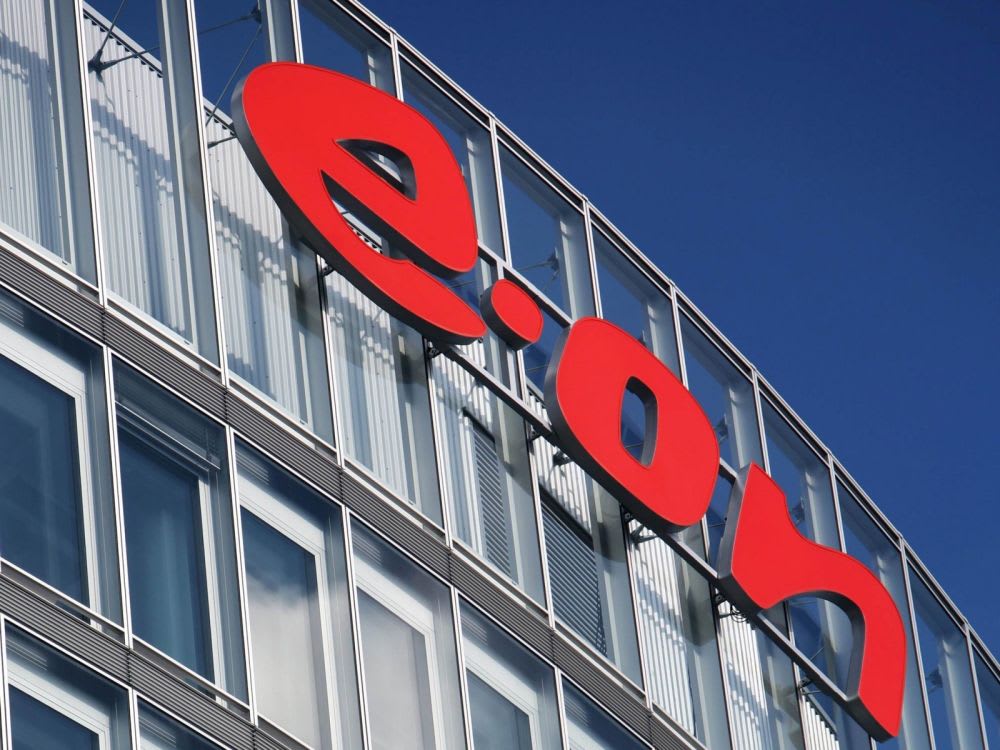 E.ON Next
With the integration of Npower and the migration of customers to a new sub-brand called E.ON Next in 2021, the group is now the second-largest energy supplier in the UK, with around 5.5 million customers.
The Germany-backed company prides itself on offering 100% renewable electricity, transparent billing, no exit fees and a dedicated team of energy specialists to help service customers. However, E.ON Next appears to have work to do to win over the British public having come 16th and last in the Which? rankings, with a score of 51%.
In August, E.ON issued an apology to customers after sending out letters wrongly claiming that electric meters installed in their homes were not safe and should be replaced with a smart meter.
Among energy suppliers, E.ON was one of the bigger spenders in the year to the end of Q2, shelling out almost £9.5m, a large majority in the second half of 2021, and with television and digital the main outlets.
Agency partners include House 337, the creative communications collective formed from the recent merger of Engine Creative and ODD Group.
E.ON is committed to a sustainable energy future and this week issued a study in partnership with the UK Green Building Council calling for a transformation of the country's cities to enable it to meet its 2050 net zero targets and create cleaner, safer spaces for citizens.
Michael Lewis, chief executive of E.ON UK, said: "Cities consume almost four-fifths of the world's energy and emit more than 60% of greenhouse gas emissions, so it's vital that they lead the way in transforming how they are heated and cooled, how transport is managed and how they support people's lives.
"The decade ahead is crucial. We need to use it to take action for climate which means fundamentally rethinking our urban areas: to decarbonise and to clear the air in our streets, and also to build communities able to adapt to a changing climate and help mitigate further irreversible changes."
E.ON has previously promoted its brand in English football through sponsorship of the FA Cup and the English Football League but in recent times its involvement in domestic sport has been limited to this year's Commonwealth Games in Birmingham and Veloce Racing, the UK-based team that competes in Extreme E, the international offroad electric racing series.
On the charity front, E.ON now works with Mind, the leading mental health charity in England and Wales, with engagement including the provision of more than 100 'Wellbeing Warriors' across the UK organisation to support its colleagues and business with their wellbeing, organising campaigns to raise awareness and hosting regular 'time to talk' sessions led by senior leaders. The company previously supported Alzheimer's Society for five and a half years, its longest ever charity partnership.
The other 'big five' firms
Following the takeover of SSE, Bristol-based OVO Energy, which was only founded in 2009, became the UK's third largest supplier, with the combined group now boasting around 5 million customers.
The company has consistently performed well on comparison websites, notably in terms of its customer service and value for money, and achieved a customer score of 69% in the Which? rankings, placing it second overall. The firm is offering consumers a discount of up to £100 to cut their energy use at the peak time of 4pm to 7pm each day.
OVO Energy spent £6.1m on advertising in the year to the end of June, of which £5.8m was committed in the third quarter of 2021 when the company also appointed Lucky Generals as its creative partner and Goodstuff as its media partner.
However, partnerships with major UK entertainment venues also form a key part of the marketing strategy, as shown by this year's rebranding of the 12,500-capacity SSE Arena at Wembley as OVO Arena Wembley. The takeover had already led, last October, to OVO Energy taking on the naming rights to Glasgow's SSE Hydro, now known as the OVO Hydro.
Those changes were overseen by Colin Banks, the then head of sponsorships and partnerships at OVO Energy, and although he left in May, the company remains committed to activity in this area having appointed David Goddard as sponsorship and PR marketing manager in July.
Sponsorship of the venues enables OVO Energy to advertise its business in an alternative way, offer tickets and exclusive experiences to consumers and promote its green credentials. In April of this year, with the support of the company, the 14,300-seat OVO Hydro became the first arena in the world to be awarded A Greener Arena (AGA) status.
EDF Energy, a subsidiary of the French state-owned EDF, also has in the region of 5 million UK customers and various environmental initiatives.
The company claims to be the UK's biggest generator of zero carbon electricity, with activity in wind, nuclear and solar, and is working to help the country achieve its target of net zero greenhouse gas emissions by 2050.
In 2020, EDF Energy consolidated its UK brand creative and media accounts into Havas UK without a formal process, and has since rolled out campaigns such as an outdoor one last autumn that ran in London and Glasgow to coincide with COP26 being held in the Scottish city, and highlighted its net-zero carbon targets.
In the year to the end of Q2 the company's ad spend totalled £8.3m, of which £6.2m was on TV and £1.9m on digital. However, like most of the other 'big five' firms, it finished in the bottom half of the Which? table (10th), with a customer score of 56%.
EDF Energy has a strong legacy in sport having been a top-tier domestic partner of the London 2012 Olympic Games, and the parent group is a premium partner and official supplier of electricity and gas for the Paris 2024 edition.
The company also embraces charity partnerships, recently announcing it would be supporting Age UK and Crisis this winter, alongside its existing charity partner Prostate Cancer UK, with which it has been working since the start of 2020, hitting the initial fundraising target of £400,000 in April 2022, little more than two years into a four-year tie-up.
ScottishPower is the lowest spending of the major energy firms when it comes to advertising, committing just £864,000 in the last year, of which £731,000 was in the fourth quarter of 2021.
Moreover, the company, which is owned by Spain's Iberdrola and supplies gas and electricity to 5 million households in the UK, announced this week that it would be cutting 300 jobs in Glasgow and Liverpool.
This came after the company reported profits of £925m for the first six months of the year, although there was a fall at the retail arm, and savings will be made through outsourcing to Spain and South Africa. ScottishPower was tied for 11th in the Which? standings, with a customer score of 55%.
On the partnerships front, the firm was a sponsor of COP26 in its home city of Glasgow, and remains a supporter of prominent charities including Cancer Research, for which it has raised £35m over the last 10 years, and WWF-UK, with which it is working to accelerate the UK's transition to net zero and championing renewable energy sources, including onshore and offshore wind farms.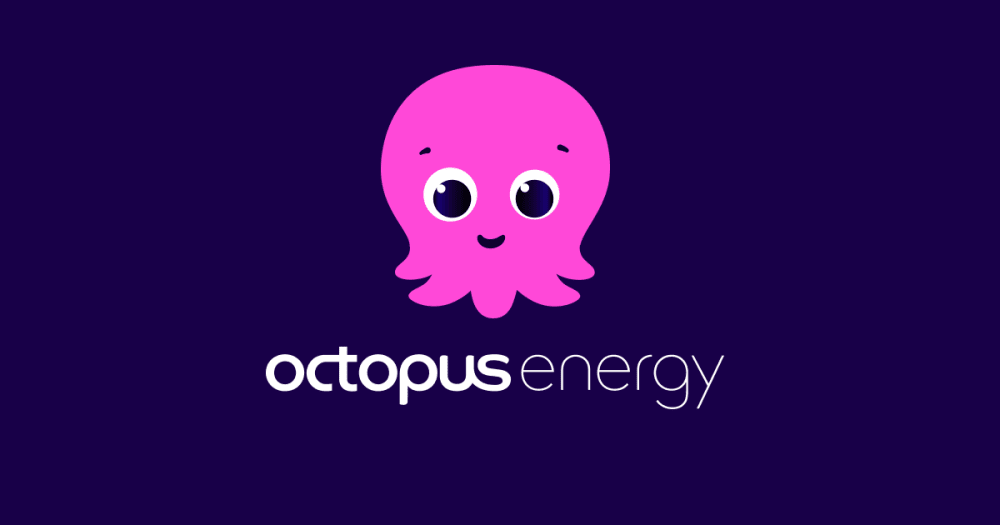 The new guard
The liberalisation of the UK energy market has attracted multiple new players in recent times although many have had their fingers burned and gone to the wall as wholesale gas prices escalated.
A notable example is Bulb, which was founded with venture capital backing in 2013 and at its peak had 1.6 million customers, making it the country's seventh-largest supplier. The firm has been in special administration since declaring insolvency in November of last year, with a buyer being sought.
Bulb is currently being managed through a taxpayer-funded administration run by Teneo, and it has been reported this month that the cost will ultimately be levied on consumer energy bills, and amount to as much as £150 per household.
The UK government assigned a budget of £1.2bn for the running of Bulb in 2021/22, although only £900m of this was spent, and a further £1bn in 2022/23.
The favourite to acquire the business is Octopus Energy, which has been one of the more successful new energy firms to emerge in recent years, and a takeover would increase its customer base to approximately 5 million.
Octopus Energy launched in 2016 as a subsidiary of UK fund management company Octopus Group, and with an emphasis on technology to appeal to customers and deliver cheaper renewable energy.
Octopus Energy spent £5.2m on advertising in the year to June 2022, including £3.2m on TV, £1.1m on TV sponsorship and over £800,000 on digital.
Its strategy appears to have paid off, with group revenue of £2.2bn in 2020/21, up 62% from £1.2bn in the previous year, and a first net profit, amounting to £25m, albeit at the same time the company set aside £2.5m in additional funding to help customers struggling to pay their bills this year, and said it expected to incur around £100m of losses as it absorbed the impact of wholesale price increases.
Buoyed by investment of $600m (£534m) from Al Gore's Generation Investment Management, the company was valued at $4.6bn at the end of 2021, and its latest initiative, announced on Wednesday, is a joint venture with Italian solar and wind farm developer Nexta.
Octopus Energy is already well regarded, coming top of the Which? rankings with a customer score of 70%, reflecting satisfaction with customer service and value for money and the highest rating for payment accuracy.
It could look to harness this popularity through further sponsorships, having been a partner of prominent Premier League club Arsenal since 2016, and charity partnerships, building on an account feature that has been trialled this year, with customers able to round up their bill to make donations to National Energy Action and Citizens Advice.
Other prominent UK energy firms include Shell Energy, a subsidiary of the oil and gas giant formed from the 2018 acquisition of First Utility, and since swelled by further takeovers. The company now has 1.4 million customers and offers 100% renewable electricity as standard, plus gas, smart home technology and broadband.
However, it was a lowly 15th in the Which? table, with a customer score of just 53%, and, according to new figures from Ofcom, generated the most customer complaints about broadband and landlines per 100,000 customers between April and June of this year.
A more established energy supplier is Utilita, which specialises in pay-as-you-go prepayment smart meters, and now has more than 800,000 customers, while coming sixth in the Which? rankings, with a score of 62%.
Like Shell Energy, which spent £474,000 in the last year, Utilita is not a prominent advertiser, having forked out just under £1m over the same period.
However, it has targeted partnerships in the sports and entertainment sector, forging tie-ups with more than 25 football clubs including Brentford, Crystal Palace and Southampton in the Premier League and Rangers and Hibernian in the Scottish Premiership, plus the English Football League, and giving its name to arenas in Birmingham, Newcastle and Sheffield.
It uses these relationships to promote energy efficiency and offer benefits to customers including exclusive access to pre-sale tickets and VIP experiences.
By Simon Ward, Insight Editor
ALF helps you to:
Tailor your approach with news and insight
Understand a brand's business and challenge
Reach out to all the decision-makers that will be involved
Act instantly. ALF shows you changes and these changes drive opportunities for you
Plan your pipeline. ALF can build you a prospect list that will be best for you
Target your prospects across all channels. Office numbers, email addresses, Twitter accounts, LinkedIn profiles and office address. ALF gives you direct links to all these channels
Do you need an ALF refresher? Call us on +44 (0) 208 102 0907 or get in touch with your Client Success Manager, Michael Kirkham, who will show you how to get the most out of ALF, helping you with your prospecting.