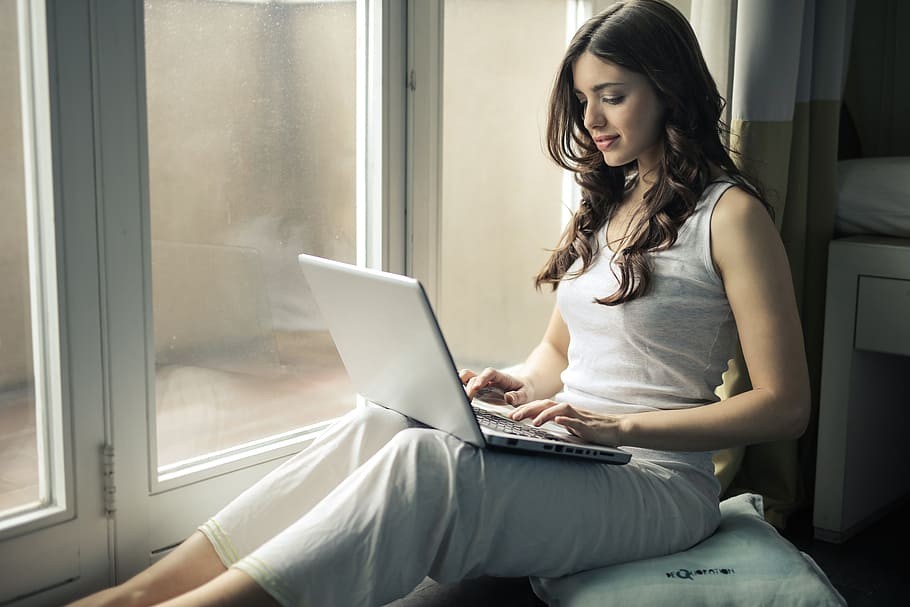 The impact of remote working on sales teams and prospecting.
Fortunately, remote working is not a new thing at ALF insight, with 45% of my commercial team on remote working schedules already. I'm lucky enough to have an established sales team, most of which I've been working with for years. This comes with high levels of respect and trust. For some sales leaders, however, the thought of having a sales team at home may create some sleepless nights. If you are looking to introduce a trial or fixed remote working period, then here are just a few things to take into consideration.
#1 How to communicate internally
It's 2020 and, although the idea of not being in the same room may be daunting, there are a vast number of options to utilise technology. Many organisations use VOIP anyway, but there are other services which may be a great way to ensure that all your team are reachable. Utilising services such as Microsoft Teams or Slack will ensure you can still communicate across your organisation.
#2 Don't live in your Inbox
Particularly in sales, let's ensure we don't hide in our Inbox from our prospects and our colleagues. It is so easy to do a video call. Whether you have a service dedicated to it or you simply pop onto Facetime, make sure you are still having that quality interaction with your team.
If it's your responsibility to support the team, whether that is training, coaching or a weekly one to one, don't stop due to remote working. You'll be surprised how effective a video call can be - a million times more effective than the written word.
#3 Key Performance Indicators
Are you worried about productivity? Well, you should have a good understanding of what the key outputs are for your sales team to succeed. So, it's even more important to try and monitor this. If you don't, you definitely should!
I'm sure many will agree the coming weeks are not just about protecting ourselves from COVID-19 but will also change the way we work forever. If you don't already, then ensure you measure your key outputs that lead to success. You may even find that members of your team are more productive outside the office.
Word of warning - don't make the KPIs up. KPIs for the sake of KPIs will only create unmotivated salespeople. So, know your numbers. If you do have KPIs for your team, it's time to get flexible.
When ALF recently ran its annual media survey, it found that the most common KPIs across media businesses were all based around meetings and pipeline development. Consider the channels you use and what changes you need to make. It's time to stop pushing face to face and make sure the team has the relevant skills to smash meetings via video.
It's never been more critical that everyone is updating their systems effectively. Whether it's something internal or a CRM recording activity on a shared platform, it's more important than ever because team members are going to be sick.
At ALF, if it didn't happen on the CRM, it just didn't happen
#4 Be open for business
The market is still open for business, so you should be too! Let's not get disheartened; the world is still ticking over. Brands will need to consider how they adapt in this new and temporary environment. Consumer habits will change, as will the consumption of advertising and content. Think about this and find how you and your partners are going to serve in this space.
#5  Trust - don't doubt your team
For sales leaders who are concerned or having visions of their team sitting in their PJs and committing themselves to a full morning of daytime TV, I have three words for you. GET OVER IT! These are likely all people you have hired yourself and worked alongside. It is not the time for paranoia, micro-management and suspicion. They are all adults and will care about their success, so give them the room to do so.
#6 Adapt to new ways of selling
Things are going to need to change for many organisations and fighting it is only going to damage performance.
Use new channels for prospecting. In our recent survey at ALF Insight, email came out as the most used communication channel by salespeople. Not only did 98% of respondents use email, but 85% also said it was the channel they use the most! Despite this, a whopping 60% said they found getting a response via email difficult. It's not surprising, given that the average B2B buyer receives upwards of 150 emails a day.
Will remote working increase this and create an even noisier inbox? Probably, so its time to consider looking at new channels.
Whatsapp is currently the fastest growing method of B2B communication worldwide. Obviously, this requires having a suitable mobile number in the first instance but Whatsapp pre-COVID-19, although not widely used with just over one-third of salespeople utilising it, emerged in the survey as the most responsive channel with 67% of those who used it usually getting a response.
Social media usage is undoubtedly going to increase in the coming weeks. In our survey, it was one of the least responsive channels with only 26% of salespeople saying they usually got a response.
That's not to say that LinkedIn is not going to be a powerful tool for sales prospecting. With none of that face-to-face contact, make sure your digital presence is strong. Maybe now is the time for you and your teams to work on valuable content, referrals, testimonials and your personal brand to share with the community.
When it comes to communication channels, consider the use of Twitter, which the survey found to be more responsive, yet less widely used.
The most important thing is that your team is using all the available channels they can to overcome the challenges of reaching prospects.
Use video. Many people (my team included) seem to have a real fear of hosting video calls and meetings. Get over it quickly. If you hadn't heard, 73% of B2B buyers are millennials and they like to meet face to face, so start honing your skills on the next best thing. If remote working and staying in is going to become standard practice, then I'm sure the human interaction will be welcome to all. It's bound to give you the edge over your competitors, so pop on that smart shirt over your pyjama bottoms!
#7 Be prepared for the buying process to change
The Harvard Business Review stated that in 2020, 6.8 people are typically involved in signing off a B2B proposal. In ALF Insight's survey, not having access to the whole decision-making unit led to salespeople being ghosted or ignored. This may get even more complicated, so be sure that you access as much of the decision-making unit as you can (maybe propose a video call?). With inevitable reticence to spend, ensure you're doing everything you can to prevent additional delays in the sign off process.
#8 And finally…
…take into account your prospecting. Face to face events will likely stop or reduce in numbers over the next few months. If you rely on this method traditionally for leads, you need to think again. Make sure you are set up with the right tools for prospecting. If that's the UK media, marketing, advertising market, then ALF Insight can help develop the visibility and contacts you need to keep the team active. Alternatively, you may want to review your systems to ensure that your sales team have what they need for a productive working from home experience.
Whatever the challenges we will face over the next weeks and months, I expect they will dawn on us VERY quickly. Prepare your teams the best you can, keep calm and carry on.