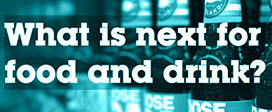 Reports show that 25% of apples, 20% of onions and 13% of potatoes grown in the UK are still wasted on cosmetic grounds.
Ugliness is just one reason among many for why food is wasted at some point from farm to fork. There's also overproduction, improper storage and disease. But the problem of "wonky veg" caught the public's attention.
Last year Lidl announced that its Too Good To Waste wonky fruit and vegetable boxes will officially launch in England, Scotland and Wales stores after a successful trial. It has just put its social media agency up for review. Lidl's PR & Social Manager isn't on LinkedIn, but you can find her in ALF.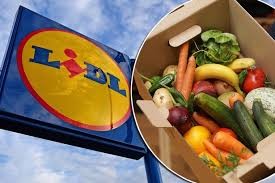 2. Healthy snacks on the run
Popped and puffed snacks are a major trendsetter here. Kallo Foods has launched a multi-million pound campaign titled 'Call on Kallo' promoting its rice cake products which runs across outdoor and digital advertising with newly appointed Fold 7 managing the campaign. Kallo is also partnering with veggie chefs Bish Bash Bosh to expand on the campaign.
Kallo Foods owns 6 brands which include Clipper Teas and Coffee, which is looking for a new agency just a year after it appointed its new Marketing Director.
3. Sugar shift
Brands are opting for sweeteners or are leaning towards a reduction in the amount of sugar they put into their products. Cadbury Dairy Milk introduced 30% less sugar chocolate which it described as "the most significant innovation" in Cadbury's history. This was made possible by the soluble corn fibre sweetener that the confectionery company has patented.
Watch this space for a plethora of new products with reduced sugars or artificial sweeteners in 2020. With 195 confectionery brands in ALF, you'll be able to keep track of the advertising decision-makers for the new reduced sugar products.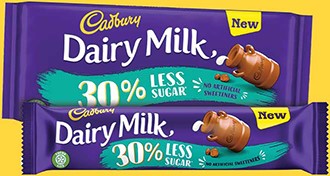 BrewDog has taken advantage of this opportunity and released an alcohol-free range, which comes in four styles. Pale ale Nanny State and Punk AF are both currently available, while Stout AF and Hazy AF will be released by the end of Q1. BrewDog hopes to target social occasions and drinkers seeking moderation for health purposes, but the company is open to seeing how other consumer bases develop for the style.
It's a space that's  getting a bit more crowded, with entrants from large brewers such as Heineken 0.0 and Molson Coors, as well as several craft companies such as Athletic Brewing and Surreal. Nevertheless, BrewDog's AF line's styles differentiate them from the pack of alcohol-free lagers.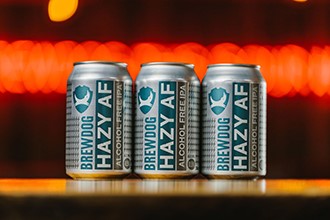 Flexitarianism is now rife and many consumers are making conscious decisions to cut down on the amount of meat they are eating.
Linda McCartney launched a host of new products in time for Veganuary. The brand has rolled out Tomato & Basil Meatballs and a Southern-Style Chicken Fillet Burger for Sainsbury's and Ocado, with a Pulled Pork Bao Bun meal kit and Chicken Bucket to be sold in Tesco and Ocado from 20 January.
Birds Eye has not only launched a Green Cuisine Meat-Free range. It has also appointed a new Marketing Director that starts this month. Birds Eye spent over £1m in Q3 last year on its meat free range.