We popped by Stylehaul to get their scoop on the next generation of creators on YouTube in the UK. StyleHaul is the world largest community of style creators delivering fashion and beauty focussed programming for millennials. The network (which boasts some of YouTube's biggest names) is called home by nearly 6,000 creators across over 63 countries with a reach of nearly 1.2bn view a month and 500m viewers. Scale and engagement off the charts. The rise in the adoption of ad blockers is putting pressure on digital marketers to become both more subtle and more creative when delivering an advertising message. Marketers are reaching out further to YouTube creators as an authentic platform to embed sponsored content with fashion-forward influencers to an audience who are there to get shopping tips, because they want to spend, spend, spend. Meet Emily Victoria-Canham, Gracie Francesca and Robin James - these are the new gen of YouTubers you need to get to know, if you want their fans to love your brand...
Emily Victoria-Canham // But I'm Here Forever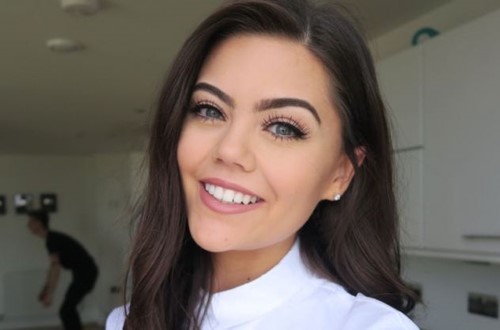 At just 18, Emily Victoria-Canham is one of the youngest rising stars in the creator community. Alongside her own lifestyle videos with a make-up steer (she is obsessed), she also presents a number of co-vlogs with her boyfriend Jake Boys, which has become a recent trend on the vlogging scene, and isn't just about boyfriends applying their other half's make up. She represents a world where beauty and lifestyle come together and blend with Jake's humorous style, and pranks.
What/who inspired you to start vlogging and how did you get started?
Originally I had a blog that was more fashion focused, and it was the people that read my blog that inspired me to start YouTube. I used to watch YouTubers, but it was never something I considered doing until having my blog.
What was the turning point when you realised vlogging could become more than just a hobby?
There was never really a point, it kind of just happened! I still see it as my hobby, but it's just my career as well now.
What do you enjoy most, beauty vlogging and tutorials or sharing your daily life and LOLs with your boyfriend Jake?
Most probably daily vlogging. I love sharing my daily life and I feel like I connect with my audience more through vlogs. Also, daily vlogging encourages Jake and I to get out and discover new places, which is so much fun!
Do you and Jake compete to see who can get the most views, likes, and subscribers? Are you livid if he ever gets more views than you?
No! We have completely different channels. Jake has a bigger following, so obviously he's going to get more interaction and views but I'm more than happy with the response I get from my viewers. What we do is so different, you can't really compare. 
What would you be doing if you weren't a YouTuber?
Honestly I have no clue! I'd probably be just finishing year 13 and trying to decide what to do with my life.
You're only 18, do you think this helps give you a better perception about what a younger audience may want from your channel?
Definitely. I feel like we're all a group of friends with common interests. I think I do a pretty good job of reading what my audience want, but then again they're always tweeting me and helping me out!
Do you plan to vlog your entire life on YouTube?
I'd love to! As long as I'm still enjoying YouTube, I won't be leaving.
Who are your favourite YouTubers, and why?
I love a bunch of different beauty YouTubers, specifically Shaanxo and Kathleen Lights, but I also love watching vlogs and my particular favourite channel is the SacconeJolys. I can also spend hours watching cooking and baking videos on YouTube.
What are the favourite brand partnerships you've worked on, and why? How do you partner with brands? And what are your tips for those companies who want to partner with vloggers?
I loved working with MaxFactor, as they're one of my favourite makeup brands EVER so it felt like a really big achievement. I also loved working with NCS, because I felt like it was something that would really benefit my audience and I want to do anything I can to help my viewers. I partner with brands in many different ways, but I think the main thing is to give the creator freedom. They know what works on their channel, so asking them to read from something a company has scripted probably won't go down too well!
Do you enjoy working out how you can partner with a brand without annoying your subscribers?
My subscribers and my content are extremely important to me, so I'm never going to produce something they won't enjoy watching. With any partnerships, everything has to be honest and relevant to my channel otherwise I just won't do it.
Where do you hope this will lead? Is TV the dream? Or 1m subscribers? A beauty range? Or all three?
I'm not too sure. I'm happy just going with the flow and seeing what opportunities I get offered. YouTube is my main focus right now. 
Could you live in a world without make-up?
Yeah, easily. I'm not the type of person to wear make up every day. Although, I'd probably have to find a new hobby!
What are your top 5 hauls?
When it comes to shopping, the only thing I really get excited about is makeup! 
Gracie Francesca // UglyFaceOfBeauty
Gracie is tackling the real issues facing young women. Her approach is multi-layered and alongside fashion, beauty and style, her content explores difficult subjects such as body image, self-harming and mental health, all explored through her own personal battles. Gracie is a great example of a rare platform for young people to turn to when seeking advice and support for more taboo subjects. When she drops a vlog entitled "When I'm on My Period…" you know she means business.
What/who inspired you to start vlogging and how did you get started?
I guess I just felt like there needed to be a bit more diversity on YouTube. When I used to watch videos I couldn't really find anyone to relate to, so I thought 'maybe if I start making videos, someone out there could relate to me'.
What was the turning point when you realised vlogging could become more than just a hobby?
October 2014, I won a Cosmopolitan award and in the same week I signed to a management team, I think that was the point I realised 'wow, this could actually become a career'. Nearly a year on it has grown and grown, and I am very thankful to be able to call what I do my job.
What would you be doing if you weren't a YouTuber?
Probably still working at a children's home or with a child protection team within the police force. My heart lies with helping vulnerable kids, and I eventually want to go back to that one day.
What do you think underlines your appeal?
My realness and honesty. I don't pretend life is easy and I don't pretend everything is butterflies and rainbows, and I guess people relate to that? I know what matters to a lot of people because the same stuff matters to me. I'm not afraid to talk about difficult things. People need to hear it.
From body image to porn and self-harming, you seem unafraid to take on any subject no matter how taboo, do you think women have waited too long for a role model like yourself who can tackle hard-hitting subjects head on? What has been the reaction to this?

Absolutely. So many people are going through what I went through, but they don't feel brave or strong enough to talk about it. When making videos, I want people to see the real me, and if I'm struggling or going through something, then that's what I will talk about. Our generation need to be able to know that things are going to be okay, and if I don't speak up about difficult subjects, I'm just pushing them under the carpet. I get that some peoples' lives are great and they don't worry or have to worry about certain things but for other people like myself, life isn't like that. My reality was hating my body so much that I would self- harm and cry myself to sleep at night. I only talk about things I've been through because I guess, that's all I know.
The reaction I get from speaking up is amazing. People from all over the world contact me to say I've inspired them to go to therapy or to tell their parents what's going on and that means more to me than anyone will know. Growing up I felt like I didn't have anywhere to turn or anyone to talk to, so if I can show someone suffering a little glimmer of sunshine in their cloudy days then my job is done.
What are the favourite brand partnerships you've worked on, and why? How do you partner with brands? And what are your tips for those brands who want to partner with vloggers?
So far my brand collab with Bodyform has been my favourite. It was for their 'Live Fearless' campaign and it just had my name written all over it. I enjoy makeup and fashion of course, but doing brand work on subjects that are for more than just the outer exterior really makes me happy and proud.
In terms of working with brands it can be anything from being sent products to review or being heavily involved in a paid campaign, where I pretty much take full content control. It all depends really.
For brands wanting to work with vloggers, my advice would be to know the vlogger you're working with. Actually watch their videos, read their comments and try to understand them as a person, but also a brand themselves. Be clear with what you want from them and also be honest. Try and meet them face to face too. I love nothing more than going for a coffee or lunch with brands who want to work with me. It's more personal, but also more professional at the same time.
What are some of your own favourite vlogs, and why?
SonjdraDeluxe is one of my absolute favourites. She's down to earth, inspiring and just beautiful. Her makeup skills are amazing and she's a pleasure to watch. I also live ViviannaDoesMakeup for skincare advice. She knows her stuff! I also enjoy watching my friends, Anothergirlslife and BeautyandtheBlog.
What is your ultimate goal, and where do you see your vlog heading?
Ultimately, I want to become a worldwide business. There are so many avenues I want to explore, including TV. I would love to have my own TV show - that would be amazing.
Robin James // TheUtterGutter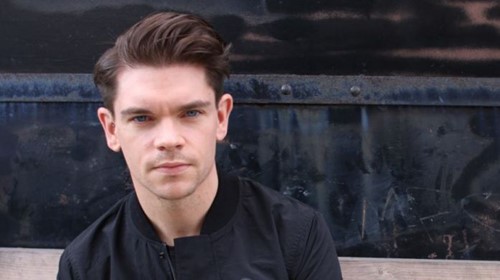 The male fashion and grooming world has now also found its footing on YouTube. Vloggers like Robin James are there with style tips for men who are on the lookout for accessible fashion advice for the everyman.
What/who inspired you to start vlogging and how did you get started?
I've always loved watching content online - especially how to videos and tutorials. I was fascinated by the transformation that so many girls were documenting on YouTube, but noticed that there wasn't the same level (or quality) of content for guys. So, it was time for me to get my camera out and change that!
What was the turning point when you realised vlogging could become more than just a hobby?
I still work full-time - Monday to Friday - but spend all weekend working on my YouTube channel and my blog. Who knows what will happen in the future? I love what I do and excited to see where it takes me.
What is your background and when and how did you become fascinated with men's style and fashion?
I'm a trained broadcast journalist and experienced digital content producer. Having worked for Channel 4, Sky, NBC Universal and ITV, I've worked on some pretty high profile TV shows - creating digital content and working up digital and social media strategy. I've always had an interest in men's style, fashion and grooming. I love the 'getting ready' process and how our choices in style and grooming can express who we  are…or who we want to be.
Who are your men's style and fashion heroes?
James Dean is a major style hero of mine. Even though he was only in the Hollywood limelight for a very short time, he's had a major impact on men's style and grooming. Clean lines and simple basics - classic style without the fuss.
Why is your vlog called The Utter Gutter?
Ah, so this one is a bit of a long story. In a nutshell, the story involves a lot of wine (good wine, obviously) at the Sydney Opera House with one of my best friends… and a lot of brainstorming. I woke up the next day with the [limited] memory of a great night, and as the owner of TheUtterGutter.com domain.
What do you think underlines your appeal?
I've always wanted to be true to myself and my audience. I love what I do and I like to think that my passion for men's style and grooming comes across in what I do.
Why do you think vlogging about male style, lifestyle and grooming has only just started to take off?
It's been around for a while, but I think that people have now only started to notice that it can be a great source of inspiration and education. Video is such an immersive medium and lends itself perfectly to subjects - like style and grooming - that are so visual. 
Also, the quality of men's style, lifestyle and grooming vloggers has really improved. Some of the guys out there are making some killer content!
What do you think was missing from men's lifestyle content previously that you're now adding?
I'd like to think that I bring a bit of personality and individuality to the space… but then again, I'm sure everyone says that. I have a real interest in the subject matter, so hopefully that comes across in my content. I don't see myself as a 'YouTuber', nor do I aspire to be. For me, I'm a content creator and my platform just so happens to be YouTube. Perhaps that's my point of difference.
What would you say are some of your biggest achievement so far through vlogging?
Building a really engaged and loyal audience is something I'm massively proud of.  It may sound a bit worthy, but I wouldn't be able to do what I do without the people that subscribe to my channel and watch my videos. For that, I am so grateful and humbled.
What are the favourite brand partnerships you've worked on, and why? How do you partner with brands? And what are your tips for those companies who want to partner with vloggers?
Working with brands provides fantastic opportunities. Sure, being paid to create content is great, but there's so much more to it - it really is about working in partnership. I recently worked with ASOS and Lynx on style and fashion content. I was given access to some amazing clothing and was able to attend a really great event. I enjoy working collaboratively with brands. For me, I want to understand the brand's aims and motivation for working with a YouTube creator. From there, I can ensure that key messaging is included in the content, whilst retaining my own personal views and creative.
What do you think are the keys to successfully partnering with brands?
I think it's essential to only work with brands that are inline with your own content. If there's not a natural fit, it won't feel like authentic content and your audience will know. It's not about flogging a product, it's about creating engaging content that works for both the creator and the brand.
If everything works out exactly how you want it to, where do you hope vlogging going to take you?
Ah, this question - it always gets me! I'm fiercely ambitious and want to be successful, but enjoying what I do - and being proud of what I create - is the most important thing to me. Come back to me in January 2016, I'm pretty sure I'll have a solid answer for you!